clip art book. clipart book
Here's another pic from the event today, taken by the Gizmodo guys...

http://cache.gizmodo.com/assets/resources/2006/09/IMG_3701.JPG
http://www.gizmodo.com/assets/resources/2006/09/IMG_3701-thumb.JPG

Looks like a squished Mini :p
---
clipart book border. clip art
It's nice that the quad cores will drop into the Mac Pro. Will they drop into the new XServe?

Say, aren't the new quad cores AND the new XServes coming out at almost exactly the same time?

-Mike from myallo.com (http://www.myallo.com)
---
free clip art books reading.
Multimedia
Nov 1, 06:04 PM
If one follows the link, the cooler Clovertons are much lower GHz.Well then color me crazy and put me back on the bus! I'm all about the top speed 2.66GHz model and nothing else. :p
---
clip art book fair.
So exactly what "pro" features were removed with this release?

The dull gray colour, the fact that it isn't an elite app costing over $1000 making it unavailable to the mass.. uhmm the huge instruction manual?

(/sarcasm)
---
that our children clip art
Macky-Mac
Mar 26, 08:08 PM
Poor archbishop Tomasi hasn't been able to accept that the public is increasingly appalled with his church's stance on sex and that the public is increasingly offended by his church's continuing attempts to impose its beliefs on the general public.
---
clip art book.
Maybe someone has mentioned this, but I find it extremely ironic that Greenpeace is hitting up Apple, where none other than Al Gore is on the board!! Can Apple really be that bad? (oh, they were 4th worst out of about 20 companies.) So, either Al Gore doesn't put his money where his mouth is, or Greenpeace is just trying further its anti-corporate agenda. Maybe both???
---
Stacked Books
flopticalcube
Apr 25, 11:47 AM
When someone uses the word "belief" they are really saying "to the best of my knowledge, experience and understanding, I conclude this to be true". The same would go for disbelief. Since humans are not perfect, not even remotely, we can never be 100% sure. Even that tree you see in front of you has a small probability of being an illusion or a figment of your imagination.
---
clipart Stack+of+ooks
mdntcallr
Oct 26, 11:04 AM
I am pretty excited about this, because if i read it right...

the new mac pro's will possibly come out at the same price point's as the higher end model's.

which when these come out... would mean that the ones out now may DROP in price. hey just a thought. a good one :p
---
clipart book border. clip art
AndroidfoLife
Apr 20, 08:21 PM
Once you use Windows, you are doing something stupid :D
Well not really, I guess if you want a computer that is cheap and weak, you can get a Windows computer.

My Windows PC is not cheap. I built it my self it is made of better parts then any apple computer made. It is also fast as hell for what i use it for (Videogames). Please do not generalize all non-mac pcs and for the love of anything right in the world do not compare an OS to hardware.

Applying a cost to tethering is your carriers choice.
In many many places tethering comes for free on the iPhone. Certainly does for me and I'm with Australia's most abusive carrier.

If your carrier allows free tether on one phone but not another isn't that anti-competitive behavior?

Its build right into the OS to allow tethering for Androids. I am not sure how exactly it is performed on iOS.

This is the company who is in court saying that App Store is a registered brand name, and thou shalt have no other App Stores.

Then they themselves say that THEIR App Store is the largest.

Hippoc... hypocr... how was it spelled again?

The android market has been growing at a faster rate then the Appstore. It will react to the growing amount of users on the platform. But what i am about to say complete makes the last comment null. It does not matter how many apps it matter how many apps are usable. I will count a giant app store as a plus when anyone can put all those apps on their phone.

The experience is degraded because Android lacks the Apple-integrated experience that we care about. Saying Android can do anything iPhone can do is like saying that both an Hyundai Accent and a Ferrari will get you from A to B. Yes, both can do this, but it's the experience that matters. The point isn't the fact that both have apps and both can browse the internet. Most people don't care about overclocking their phones or installing custom ROMs or "software freedom," whatever that means.

I'm a former two-year Android user. The transition to iPhone 4 was great.

I can say that the Google integrated experience is what I care about or if I Chose lack of one.

unless you really really want widgets and Flash, otherwise I can't think of anything better on Android.

Btw: my Prius gets much better gas mileage than a Ferrari. :)

I don't think apple really has any think better on android. Android does have a file system, better notification and real multitasking.
---
I love this stack of ooks.
HecubusPro
Sep 12, 07:16 PM
Here's another pic from the event today, taken by the Gizmodo guys...

http://cache.gizmodo.com/assets/resources/2006/09/IMG_3701.JPG
http://www.gizmodo.com/assets/resources/2006/09/IMG_3701-thumb.JPG
---
Colouringbook Coloring Book Stack Of Coins 569px PNG
theheadguy
Aug 29, 02:27 PM
I have to say, I am APPALLED by the irresponsible attitude of some people on this forum (and probably the world). Businesses, corporations, governments, AND individuals should all be behaving in a socially and environmentally responsible manner. This is in no way "anti-progress". When did you all gain the right to be so selfish, self-centred, and bigoted in your beliefs?
Absolutely. People act as if this world is expendable. As soon as you mention Greenpeace, morons seem to go on auto-pilot and once they do that you can't stop them.
---
dropping onto Vivid and clipart image of ooks, a stack considered to draw abouthas Cartoon+stacked+ooks Cartoon, stacka cartoon stack icon education
Currently the biggest threat to freedom and democracy is Islam.Far greater is the threat posed by unbridled corporate power and the purchase of politicians.
---
free clip art books reading.
Thunderbird
Mar 13, 05:49 PM
Government officials are government officials-- they will never outright tell you the truth, because 9 times out of 10 they're uninformed about it or were told to say something they may not necessarily believe. They usually try to cover their bases-- see this way the government is covered in case something does happen.
And yet, government is ultimately the main source of information about nuclear power. Most atomic scientists work for the government. Almost all nuclear power plants are government funded and operated. Whatever data we employ in debates can usually be traced back to government scientists and engineers.
This is what I dislike. Not to get all political here, but alternative energy, however nice, is nowhere even close to providing the power we need.
Who's to say how much energy we need? And what do we really 'need' as opposed to 'want'? What people 'need' and what they 'want' are often two different things. I think it's time for a paradigm shift in the way we live.
Windmills cannot ever meet energy demand; we're talking about a 5% fill if we put them everywhere. They're also too costly at this point for their given power output. Solar energy, though promising, still has a piss poor efficiency, and thus isn't ready for prime usage for some time. There's really no other alternatives.
Whenever I hear/read the phrase "there are no alternatives" I reach for my revolver.
Carrying A Stack Of Books
How long before the CEO of Napster writes a letter to the RIAA about this? Talk about karma.

But it's still not as bad as Napster's dilemma. With iTunes, you still have to actually BUY the song for this to work. Not everyone who purchases songs from iTunes will take out the DRM, most people don't even mind or know it's there to begin with.

Fishes,
narco.
---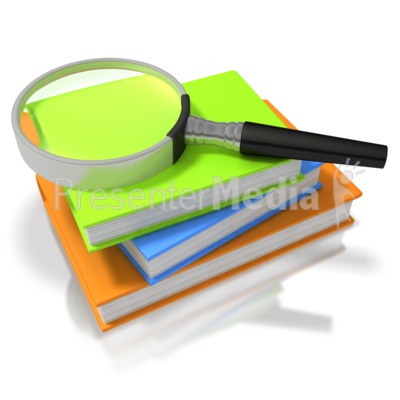 Book Search PowerPoint Clip
Multimedia
Oct 28, 12:50 PM
I am in the process of selling my Dual 2.0 GHz PPC. I was planning on replacing it with the Mac Pro 2.66 GHz. Should I consider holding off in the purchase of the new system. What potential impact would there be the system that I am considering buying?

On a forward thinking basis, what potential(speculation) revisions are possible to this system in the next 6 - 12 months?Know your workload. Do you use applications that are multi-core aware? Do you want to run them simultaneously? Do you want to run several applications simultaneously - each doing work at the same time? Leopard is bound to be very multi-core friendly since 4 cores will be the norm when it ships.

Since you have hung on to the Dual 2GHz model for far past its hayday, I'm thinking you don't need 8 cores. I had a Dual 2GHz G5 back in '04 and got the 2.5 soon as it went refurb early '05. By early '06 I was in a panic with not enough power to do my Multi-Threaded Workload. I was in a cold sweat when I ordered the Quad G5 in early February.

I found its limit within a few months and have been enthusiastically awaiting these 8-core Dual Clovertown Mac Pros since before the 4-core Mac Pro shipped.

Since that does not describe you, you may be happy with the 4 core Mac Pro. But if you can afford it and you do Video, 3D work, lots of heavy Photoshop processes and/or want to run a bunch of single core processes simultaneously in the course of a day and/or nights, you would be much better off in the long run with the upcoming 8-core. Figure with RAM it will run you around or above $4k. Does that work for you?

Oh, and I'm not selling my Quad G5 either. :)
---
free clip art books reading.
zero2dash
Jul 13, 10:47 AM
Apple needs to keep the prices and the configurations real now more than ever. I'm not saying PAR but but they can't get crazy.

Amen to that.
Look, I was looking forward to probably getting a Mac Pro later this year/early next year (more towards the time that all the "initial adopters" have reported all their bugs and CS3/Adobe goes Universal) but then I realized that I'd most likely be paying at least $2,000 for a BASE Mac Pro and that's disgusting. I'd like a Mac Pro with a decent amount of bells and whistles, not a base model...so then I'm probably paying $2,500+ (closer to $3,000) and that's ridiculous.

I love OSX as much as the next guy, but $3,000 is a large sum to pay for a computer. $3,000 could pay off about half of my remaining car loan balance...so if I have $3,000 dispensable income, sorry - I'd rather get the car paid off.

If Apple said "we realize the market prices and we're going to be competitive" then I'd be all ears. But we all know that isn't going to happen; no matter who makes Apple's innards or how non-unique it is, Apple will still charge an arm and a leg over street prices and quote it as being "the price to pay for the Apple experience". Like sbarton said, you can build a Core 2 Duo system for cheaper than $1,200 and I guarantee you that it'll come with a whole lot more than a Mac Pro costing twice the amount. If you're so hung up on running Windows and you hate it that bad, then by all means find a *nix distro that you like or attempt to run OSX86 on it. (I'm not encouraging software piracy nor am I discussing it further - I'm just saying "it's an option".)

I really want to buy an Apple again after using a G5 for the last year + at work, and I'm having a crippled experience on an outdated/slow machine running old versions of the programs I use. (G5 1.8, 1256mb RAM, OSX 10.39 Panther, Adobe CS Suite 1) It's high time though that I've come to realize that I'll never get a Mac for what I'm willing to pay for one, and I'm not accepting crippled hardware just to get OSX (ie buying a Mini or even an iMac both of which will undoubtedly be cheaper than a Mac Pro). Dell's get cheaper by the day...heck Dell's nowadays in most cases are actually cheaper than building your own (and you get a lot of freebie bonuses including monitors and the Windows License/install discs that you normally pay for). I thought about buying a refurb G5 DP (prob a 2.3) but for what I'd pay for that, it's still several hundred dollars over the same Core 2 system with better hardware, so I'm stuck no matter what I do. I'm not looking for pity or trying to incite a flame war, I'm just saying.

Meanwhile Apple apparently hasn't gotten the memo about PC price inflation being dead as of 6+ years ago. /shrug
Enjoy your new computers folks...wish I had the money to join you. Guess I'll stick with my P4 desktop and A2200+ laptop for now and maybe build a Core 2 system next year instead and take some of that extra money and put it towards the car loan. :( Guess I'll be sticking with CS2 in Windows for the time being...
---
could always use clip art
If I thought it was Relevant to mention the people, I would have.

Steve Wozniak co founded Apple. His inventions and machines are credited with contributing significantly to the personal computer revolution of the 1970s. Indeed, he created the Apple I and Apple II. The latter gained so much popularity it eventually became one of the best selling personal computers of the 1970s and early 1980s.

But, and here's the important point, he's nothing to do with the daily running of Apple now and has contributed virtually nothing since the early days. Yet Apple, in it's second phase with Steve Jobs in charge, is redefining mobile phones - totally without Woz playing any part in the lineage that made it possible.

Andy Rubin has also founded a company. But his history is that of a man who's come up with some possibly badly timed and poorly executed ideas, and partnered with the same haphazard wisdom. He also possesses more of an employee mentality, than a visionary to whom money is attracted.

It has to be remembered that Ubuntu [that other example of open source OS 'success'] is the only 'flavour' of the computer operating system based on the Debian Linux distribution to have broken out of the geek domain into the wider market. And this is as a result of Mark Shuttleworth's patronage. Therefore, Google are to Android as Shuttleworth is to Ubuntu - patrons. This isn't how business works. This isn't how businesses make money.

When I speak of lineage, I do so with some degree of authority and experience. The old 'Deep Throat' quote: "Follow the money" embodies wisdom that seems to have escaped you, yet it's true of everything from enterprise to terrorism.

What we have with the iPhone is a genuinely useful, definable lineage that can be accurately tracked in retrospect, as well as predicted to a certain extent in terms of future performance. But don't worry, you're not alone in not recognising that. Sir Alan Sugar made the same mistake of underestimating the iPod back in as did Steve Ballmer with the iPhone, and the whole of Wall Street did with Apple.

However, we are now in the middle of Apple's iPhone play. [Not literally, but figuratively]. And this play is very very well planned, conceived and directed. So much so in fact that I can see elements of Chinese military strategy at the heart of it. [But that's a discussion for another day].

In contrast, the Android project is like a flotilla of hopeful, yet dubiously piloted little boats, setting out on what they all seem to believe is the same journey, but by the best will in the world, can't possibly be. Not only are there too many interests that need to be served, there are far too many opportunities for the 'fleet' to loose contact with each other and their market, make no money, and eventually break up.

You say: "It's very likely to happen." re numbers of Android developers and apps etc. Sure, while the water looks good, phone makers have little to lose in pushing handset to run Android, and several will, inevitably, immediately diluting any potential gain for individual manufacturers. But as soon as interest wanes, users will find lines being dropped players will drop out of the game, and support will disappear.

So, even though the Android may well be, or is possibly, EVENTUALLY capable of being, as good a mobile operating system as Apple's iPhone OS is NOW, [albeit one developed by an un-monetised network], without the benefit of what Apple brings to the party, in terms of a single identifiable and desirable hardware solution, it's not a credible alternative. It certainly isn't ever going to be a game changer.

And don't forget, we've all been buying phones from these other players for years, and found them all wanting in a vast variety of ways, no matter how varied the choice of form factors and functionality.

Finally, psychologically this choice actually proves to be an enormous negative, as is always the case. More is not less. Fewer choices actually make choosing easier. So why are people betting on the opposite to what experience tells us is true?


Your knowledge of mobile history is a bit lacking.

Good ideas come from people, not companies. Both devices have long personal histories, even though the current iPhone and Android devices only started in mid 2005.

Android was begat by Andy Rubin, who worked at Apple in 1989, then was a major player in Magic Cap (http://en.wikipedia.org/wiki/Magic_Cap), WebTV, and Danger. So there's long experience behind both iPhone and Android teams.



It's very likely to happen.

As for quoting raw numbers, they're not always useful. There's been over three quarters of a million downloads of the Android SDK. Doesn't mean that many are working on it actively. Similarly, many of those so-called "iPhone developers" are regular users who bought memberships to get beta access.

Don't get me started on the "85,000" apps. Tens of thousands are poor duplicates. That goes for all platforms:

Sometimes I wonder how many really unique apps there can be, not just variations. Someone should do a study on the topic. Would be interesting. Must be in the low thousands, if any that many.
---
Displays Stack Of Books
Cause it's not. I played with the iPhone SDK for a test app and had to relearn a few things. For example, the + or - in front of a method, which means instance or class method (or vice-versa). I could find the right information (or Google keywords) to get it without a few bouts of swearing.

Then my company got a contract to port an iPhone app to Android. And by port I mean rewrite since we can't share anything from obj-c to Java.

Coming from a C/C++ background, the learning curve was really quick. Plus Google did a relatively good job with its SDK and emulator which work pretty well on both Mac and Windows.

What you really meant was easier for you so you don't have to do as much. Judging by the number of apps in the app store it doesn't appear that most developers are worrying to much about it.
---
Download includes cute clipart
Since iTV most likely wont be a DVR device, I coughed up $700 today for a Sony DVR instead.
I am sure Apple has a brilliant plan for the iTV, but I fail to see it.

iTV is a great product. If you want a DVR, buy a DVR, if you want the next level of streaming, iTV is it. I already use Airtunes alot. It is hooked up to my stereo. Anytime I'm out in the yard or having a BBQ, I just plug in the Express and some speakers out back and stream music there.

I personally don't buy tv shows and movies, but I like the idea of being able to code anything video into iTunes and view it on my tv along with slideshows, music, trailers.
---
Multimedia
Oct 31, 05:10 PM
What's funny is that the 8-core Mac Pro will be more of a stop-gap model. After all, the Clovertown is two Woodcrest CPUs on the same die, but still running off the same FSB bandwidth and the first pair of cores must utilize the FSB to transfer data to the second pair of cores and vice versa. We won't see unified quad-core CPUs until sometime next year along with the multiplexed/bonded (and faster base rate) FSB implementations. ...AMD will be shipping fully unified quad-core CPUs in mid-December to early January. Not that it matters since Apple isn't using them.

Anyway, it's just another evolutionary step... Buy what you need when you need it and that's all there is to it.Yeah I know. So are you thinking the Dual Clovertown may be a dog 'cause both sets of four cores have to share one bus each? If it won't really run faster what's the point? I hope that isn't going to be a problem for "simple" video compression work which is all I want it for.
---
Please explain to me how I am experiencing a "degraded" experience on my current Android phone?

I can do everything your iPhone can, plus tether at no additional cost and download any song I want for free.

Ease of use in Android is just as simple as an iPhone, with the ability to customize IF YOU SO PLEASE.

So if you would, cut the degraded experience crap.

I'm an avid Mac and iPad user, but I also own and use a Droid Incredible. A couple of months ago, I just about had it with the phone. Battery life was poor, frequent reboots, etc. So, I decided to root the phone. After rooting, it was an entirely new experience. All of my issues with the Incredible were resolved. Battery life was much improved, UI was a lot smoother and well thought out, etc. However, the constant annoyance with Android was still there...the Android Market. The quality of apps on the Android market, when compared to the App Store, are very low. It reminds me of the App Store from four years ago. On top of that, I'm paranoid to download any app that isn't made by a well-known developer.

In response to the previous post that touted the ability to tether and download music at no cost on a rooted Android, my Cyanogenmod Incredible can also do this. However, you'd have to be a fool to think that the wireless carriers are going to allow this to continue. There's already warnings from top root developers that the carriers are going to lock this down in the near future.
---
gay behaviour was tolerated in Rome though lesbian behaviour was not.


Not if you believe HBO! All Roman women were raging lesbians (or at least bi-sexual).
The hunky men, not so much… *sigh*
:p
---
Here's a little list i put together last week of my predictions for the next 6 months or so of a roadmap (whenever merom goes to 800 MHz on its bus, so maybe 9 months)

Portable:
MacBook: Yonah through 1q 667MHz bus Merom thereafter

MacBook Pro: Yonah through 3q2006, 667MHz bus Merom through 1q2007,
800MHz bus Merom thereafter



Desktop:
Mac mini: Yonah through 1q2007, 667MHz bus Merom thereafter

iMac: Yonah through 3q2006, 800MHz bus Conroe thereafter

Mac Pro: 1333MHz bus Woodcrest
---
Epic is garbage and their engine is garbage.

Six of one, a half dozen of the other.

Big name is big name.

And yeah, really garbage. :rolleyes:

http://en.wikipedia.org/wiki/Epic_Games

Pretty impressive, I'd say. But it won't just be Epic. Others are and will follow. Rest assured.
---