Earth Day Free Coloring Pages
Something just dawned on me. Like when Macrumors (or someone) posted that Rush Limbaugh was selling his broadcasts for MP3 players, people here were divided. And it's the same thing with Greenpeace. We're fighting over idealistic opinions.

Maybe we should focus our attention on fighting for the Apple and all its greatness (and some not-so-great things), instead of against each other.

Totally agreed. I think one part of the problem is that idealism quite often seems to drive people to have extreme opinions, or else it feels like they wouldn't be standing behind their own point of view. Everyone should at least try to realize the other side of the game no matter whether you're "huggin' trees with a joint" for GP or "shooting crappy hippypeople" for the government.

Peace out!
---
Here#39;s 6 different colouring
Chris Blount
Mar 18, 08:19 AM
I'm happy to see some of the responsible replies here. I also say bravo to AT&T. It seems like whenever a thread like this comes up, it brings out the MacRumors den of thieves who like to circumvent data plans and steal data that the rest of us our paying for.

I like the teathering plan and don't mind paying for it. If I didn't like it, I wouldn't have subscribed. Simple as that. Nobody is twisting my arm.

I will agree that AT&T is taking us to the cleaners. It sucks, but I either don't give them my money or suck it up. We all make choices. Mine is simply that I won't steal to get what I want.
---
earth day coloring pages.
In testing throughout the SE, I find I consistently get dropped calls when using my iphone on AT&T. Granted many are in areas with lots of trees or mountain roads, however, if I take the spare (non-iphone) still on AT&T I do not have the problem. iPhone dropped calls happen in strong signal or weak. We have two 3G and one 3GS. I truly believe there is something wrong in the iphone's voice circuitry. It is something we've learned to live with at home and work (where many co-workers have iphones).

Unless the CDMA technology employed by Verizon and Sprint is so different from GSM based carriers I imagine Verizon customers would experience the same poor service. Touting Verizon as the magic fix to these problems is foolish (unless GSM/iphone combo is the culprit) and people who switch to a Verizon iphone will most likely be disappointed. Additionally, even if a CDMA iphone was free of dropped calls, no one is going to keep that technology around for much longer.

Bashing AT&T is pointless. The problem is global. You can search google for iphone dropped calls in UK, AU, DE and any other country and find massive complaints and some lawsuits about iphones dropping calls.

What's remarkable is Apple's ability to sell millions upon millions of these devices and have people come to accept dropped calls as just an unfortunate by-product of having a superior application/web/data experience. The switch to texting, e-mail and social networks as primary communications outlets have made talking on the phone obsolete for many. Perhaps this is part of the reason such a serious problem has been pretty much ignored (even while the complaints continue) and sales of the iphone have grown.

Cheers,
---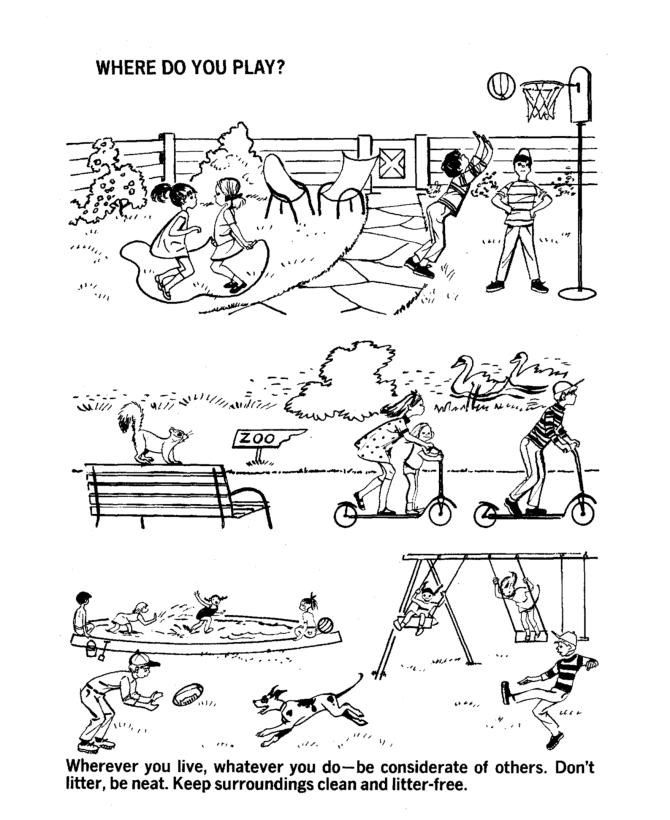 Earth Day Coloring page
ender land
Apr 23, 10:11 PM
I'm not sure I understand the point in the first part of your post so I'll have to skip that for now. Maybe you can phrase it a different way to help me out. Anyway, the whole "moral" issue has been raised and argued before. In my mind, there are many reasons why, logically, atheists are, by far, more moral then religious people. I'll just throw one out at you: your statement of someone who is a practicing theist has a "standard" of morals to abide by isn't something I can agree with for many reasons. One, why does one have to have a religious book to have a standard of morals. Atheists can know right and wrong and make laws based on common sense morals. We don't need some made up god to tell us what is right and wrong. Secondly, have you read some of the "morals" in the holy books. If so, and you still follow these rules, you have very low standards for what good morals should be. One needs to look no further then the section on how to treat your slaves in the bible to see this fact!

Ugh, so much ignorance (hopefully unintentional), I don't know where to start...

If you are theistic, clearly it would make sense to base morality off what your God believes. Not doing so would be the equivalent of an atheist not agreeing with the scientific method.

Everything you say is hinged upon the belief religions are all wrong. If this is in fact true, I suppose you having this belief is true. Though you could also debate this back and forth, IF religion is all wrong, any religious morals are therefore created by those who practiced/invented the religion, which means there are far more viewpoints having gone into the creation of such morals.

Thirdly, it doesn't even matter whether the above is true with respect to what you said, even if religion is 100% made up, people who are religious (I'll pick on GWB again since he was by far more practicing Christian than Obama) are still basing their beliefs on something which is written down. This makes them more trustworthy, or perhaps a better word would be predictable. It is unlikely that someone like GWB will suddenly ever go "you know what, I think you're right, it's totally ok to allow abortion" because his beliefs are based on something which will not change. On the other hand, a politician who is completely atheistic has no such 'check' or 'reference' which means you have no idea that their position will not change.

"Common sense morals?" lol! There are so many examples of morals not being "common sense" both inside and outside theistic cultures. These "common sense" morals are only common sense because you personally believe in them, at the current time, given your set of circumstances. It is entirely possible they drastically change over time. A great example is the one you pointed out, slavery. Plenty of people thought it was "common sense" to allow slavery. What changed? Did people suddenly get "more common sense?" It seems likely to me that something like abortion is likely to eventually become a "common sense to outlaw" thing, while gay marriage will become a "wtf does the government care" common sense thing; neither of these is the current state in the United States.

Not to mention, common sense morals more or less is exactly what I am referring to when saying societal morals. The "this is morality as we see it, duh!" type of morality.

Regarding your final point, I am almost positive I have read more of the Bible and understand what it is saying better than you. I am not going to debate a book you seemingly do not know with you, so I will offer this: there is a difference between Old Testament law and the New Testament in terms of how we, ie not Jews living more than 2300 years ago, should interpret them in our daily lives. Not to mention, much of the Old Testament was written to a specific group of people at a specific time (that was a long time ago), which even if New Testament did not "free" us from Old Testament law, that slavery was much different at the time in practice and implementation (see Leviticus 25). Plus if you do want to see how to treat slaves from a Biblical standpoint, in light of Christ, read the book of Philemon in the New Testament, which specifically is written to a slaveowner from Paul.
---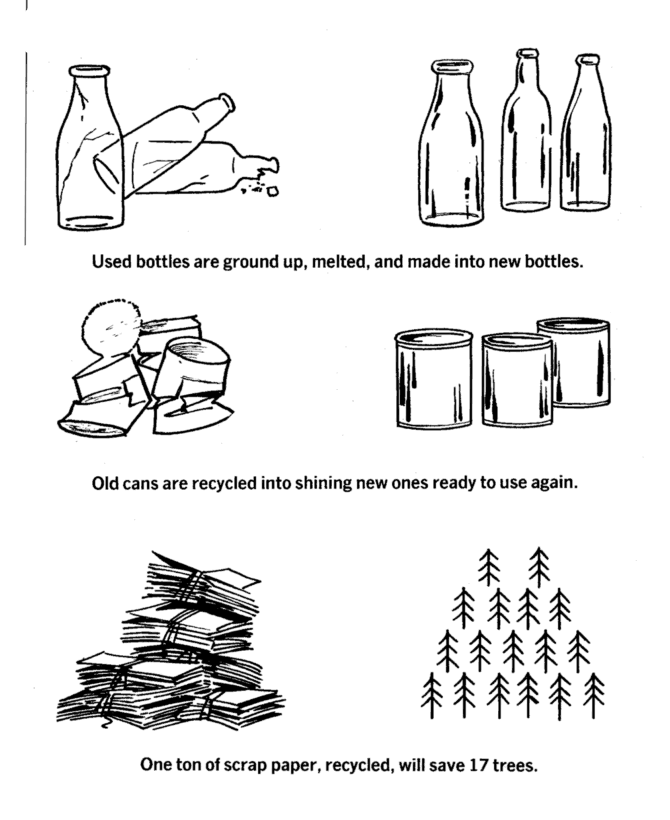 Earth Day Coloring page
well i'm very glad that you can hook up or put in a hard drive. maybe it will be worth me buying after all
---
earth day coloring pages for
Anyone notice that Apple also released Logic Express & Pro 7.2.3 updates both now supporting 4 cores Wednesday as well as iTunes update 7.0.1?

Apple releases Logic Pro, Logic Express updates (http://www.appleinsider.com/article.php?id=2089)

"Apple also noted that Logic Pro 7.2.3 is optimized for PowerPC G4, G5 and Intel based Macs with up to 2 dual-core processors." Same is true for Logic Express.

This is a very big evolutionary multicore support step for the Logic gang. Finally gives me incentive to want to buy Logic Pro.

Moderators: Looks Like MacRumors dropped the ball on this one - eclipsed by the ever omnipresent 7.0.1 iTunes update. :rolleyes:I find it was posted here on page 2 yesterday.
---
Day coloring pages, kids
Young Spade
Apr 25, 08:01 PM
I found it easy to move to Mac. I picked it up very quickly. I guess I just thought in terms of what I wanted to do in English and then searched the internets/mac for the command.

Also lot of it was easy because I found the Mac to be well organized and streamlined.

Not alot of tedious or unecessary clicks. Nothing seems to be as buried as it is in Windows.

The biggest thing I don't like about OSX is the tiny buttons and scrollbars and windows that can come up. Like the Finder Viewing Options window.

I find Windows easier to use in that aspect. Bigger buttons are just easier to mouse over and click. May look less refined, but easier to work with.

I completely agree. What I don't like though is the ability to customize the top organizational bars (unless you can? If so let me know lol) such as being limited to the name, size, kind, and date modified. I would love to change those.
---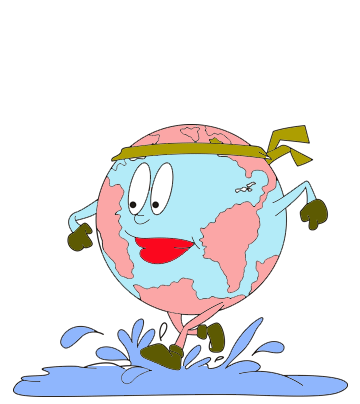 Kids Earth Day Coloring Pages
Rocketman
Sep 26, 01:12 PM
How many "page outs" per second does your system do? If you have enough RAM not many. Even those few writes DO go into RAM. There is likey a large RAM cache built into the disk drive. As for "page ins" they mostly come from your Applcations Folder, not the swap space. Mac OSX is smart enough to know that it does not need to write RAM pages to swap space if the RAM page contains only executable code. If you want to make the system go faster you would put your applactions in the solid state SATA so as to speed up page ins. But if space is limited a better way would be to put only the applactions you are currently using in the solid state SATA but to go even faster why not skip the bottleneck of the SATA interface and put the RAM that would have gone into the solid state SATA on your system bus. This is what modern computers do. They maintain a RAM cache of the disk(s). With the data (cache of the disk) in system RAM it need not even move. The OS simply does some "magic" with mapping registers and the data appera to move without need of any physical copy. A write to a register is more than 1000 times faster then moving data off a sold state SAYA drive.

The ONLY cases where a solid state SATA disk could improve performance is (1) if you have already maxed out the computer's system RAM and need to add even more. So either your Mac Pro is at 16MB or you imac is at 3GB and you need more. or (2) You have a huge abount of dta to process and you put the data in the solid state drive. This means the drive will be hugely expensive. Cheaper to use something like a SAN storage.

I snipped nothing.

The specific examples I refer to are putting applications in RAM, wherever that ram might be (ramdisc of main memory, ram based solid state drive on the drive bus, or memory drive on the graphics bus). Some applications greatly benefit from residing in RAM, such as compilers or image manipulators. Photoshop uses alot of swap space so you would need large ramdrives to benefit. I mainly am an advocate of ramdrives and see them underused in applications that would clearly benefit. Apple could gain some marketing points by simply offering such an option then bragging about it on TV of how a Mac is 20x as fast as a (stock) Dell :)

Rocketman
---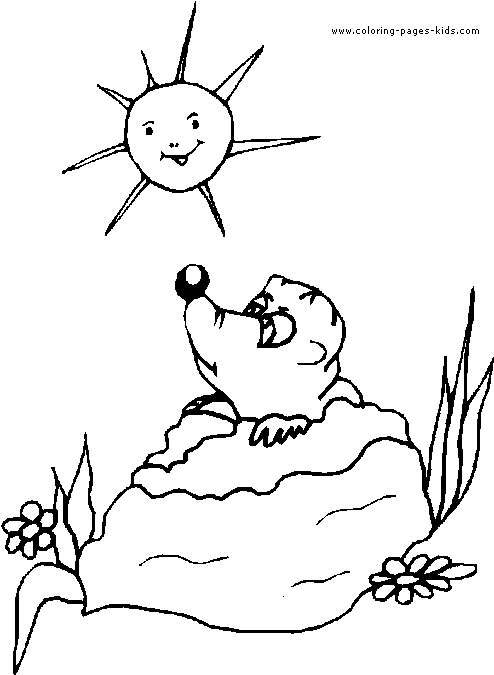 Groundhog Day Coloring pages
Multimedia
Oct 21, 01:07 PM
That's great! I want to put 4GB in my 8-core Mac Pro anyway, so I hope the price lingers there (or maybe even falls a little by the time I can get an octo core). I'd buy now, but I'd rather hold out on the chance that it'll drop a little more, or even on the longshot that they'd change what kind of modules the new machines use.I doubt anything with the Mac Pro will change (other than the CPUs) when the 8-core models ship. Intel originally was very committed to using the FB-DIMM type RAM in their systems for the next couple years. However, they have since backtracked on that and said that they will continue to explore other options. Who knows what that means... I thik it means that we'll probably see DDR3 on mid-range systems in '07, probably in notebooks as well at some point mid to late year. But I would guess that for the foreseeable future, FB-DIMM is the standard for Xeon workstations and servers, so Mac Pro and XServer should continue with this type of RAM for a while. When Intel finally shifts to the new 45nm process sometime mid/late next year, then all bets are off as they will need to increase bandwidth for both the RAM and FSB to keep in step with CPU growth.Zactly. Waiting for prices to change is probably an act of futility other than waiting for an 8-core refurb. The 3GHz Woody Mac Pro Refurb is $3299 which would compare to the 2.33GHz Clovertown. So there isn't going to be a lot of "savings" waiting for the refurbs which probably won't show up until late January at the soonest. Can you afford to be without all that power in the meantime? I can't wait.
---
earth day coloring pages
likemyorbs
Mar 25, 11:11 AM
As marriage is licensed by the state, it is in fact a privilege. The fact that it is near-universally granted doesn't make it any more a right.

Is voting also a privilege? Marriage is most definitely a right. Hence the reason why the supreme court will soon find it unconstitutional to deny is to same sex couples, just as they did in 1967 with interracial marriage. Loving v. Virgina, white man wanted to marry a black woman, didn't work out well for him at first because of the "racial integrity act" of 1924. The RIA of 1924= Defense of marriage act today. It will be struck down as a violation of civil RIGHTS.


I am a firm believer in that you are entitled to your own opinion, as long as you dont force your opinion on others.

So someone doesnt like the idea of gay relationships, attacking him for this isnt going to change his opinion. And just makes you a cretin.

When someone's opinion is a direct attack on your civil rights, then they should be attacked.
---
earth day coloring pages for
maybe, anyway I tell my buddies that a mac works. It is great to have all that speed but here is a thought:

I have a PC that is really 5x as fast as a mac
I spend 5x as long setting it up as i do the mac
I am also 5x less productive on it then a mac as it keeps breaking

I may not be a great mathematician but 5x5 = 25. 25x less usable than a mac. Personal experience proves this.

Long Live King Mac!! Long Live King Mac!!

For the dark side to wonder at how easy I get my life done
---
earth day coloring pages.
I don't care for the difficulty involved in sharing files across OS X/Windows/Linux, but that's hardly the fault of the Mac.
Stick shared files on a NAS or in the cloud. Problem solved.


Other nags:
-Requiring 3rd-party software to stay awake when closed
My last PC laptop decided not to go to sleep one one trip, I put it away in my backpack and when I took it out the battery was drained and the sleeve was discolored by the heat.

Plus, I just love trying to shut down or log off and be told that Windows needs to install updates. Right now? WTF! If I need to shut you down it's because I need to go. Now.

This is really better?


The hilarious hillarious way that iTunes and iPhones work. It's the same way on Windows, but I think they sacrificed function for increased integration.

Here I'm with you. I keep hoping that Apple will return to their senses and split iTunes up into iMusic, iVideo, iBooks, iApps, iSync etc... Maybe they will with a fully Cocoafied iTunes replacement in Lion.

B
---
Earth day coloring pages,
Mac'nCheese
Apr 24, 10:07 AM
I did address the cannon fodder issue in another thread. The military uses psycological tools like ceremony and symbolism to "honor and glorify" it's dead as motivational tools. Religion may have been used in the past but in a military system composed of so many disparate religions, it would be difficult to use religious motivation these days in any meaningful ways. Perhaps since the US military is made up primarily of black (Baptist) and Hispanic (Catholic) soldiers, it's easier to use religious motivation on them. As I said, from my personal experience, religion is not a motivational force in a modern army.

That's true. I think, though, if anything, the hatred of another religion was a pretty strong motivational force in the US armed forces since 9/11. Especially right after, when many people joined up to fight the Muslims who attacked the USA.
---
earth day coloring pages 2011.
Ok, if you're SOOOOO thrilled, you've been living in a cave because you could've been doing that for years, there's nothing new here aside for an apple logo on the box... the EyeHome could do that for the last 3 years (no storage, with a remote, streaming from my mac over Wifi - the eyehome physically connected to the router, my Mac on Wifi) (http://www.elgato.com/index.php?file=products_eyehome ). And you're right, it's great... Too bad you still have to wait 6 months :P
Yes, but EyeHome does not support ALAC or Purchased AAC for audio, H.264 for video, it does not have a USB port to connect a USB drive with movies or music or to use it as a file server with that drive or hook a USB printer to use it as a print server. Needless to say, it cannot access iTunes store content, either. If iTV can do all of these, then it is definitely gonna be the winner.
---
Click the Love Earth coloring
Seriously: if I walk in to a store and take CD from the shelf, and not pay it, I'm stealing. If I make an identical copy of the CD and leave the original on the shelf, I'm not stealing, I'm committing a copyright-infringment. But I'm not stealing.We've had this dictionary discussion before. But when a book author finds somebody using a photocopier to make a copy of their book instead of buying it, the word used doesn't matter as much as the fact you got something they were selling without paying.Same logic: if I take someone else's car, and drive away with it, I'm stealing it. But if I create an identical copy of the car (using a replicator I got from Star Trek) for myself, have I stolen anything? From whom have I stolen?Same logic: Musical artists aren't selling you round bits of plastic. They are selling you a copy of their music. Same logic: When you buy PhotoShop, you are buying more than the CD and some packaging. You are buying a license to use it, and even if you download a copy without taking something away from somebody else, you are getting something worth money and the owner/producer has reason to expect payment.I find it rather surprising how blindly people here defend Apple, even after seeing how they remove your rights little by little. How many times can you burn your iTunes-songs to CD? It used to be ten times. But Apple reduced it to seven.Yeah, and I wonder why they did that. It was at the same time they increased the number of Macs you can authorize, so overall it was an improvement. Maybe they were tinkering with their deal with the record labels.Then they removed the ability to share/stream your songs from itunes to others.I can't imagine how they made that mistake, allowing sharing over the Internet instead of only over LANs when anybody could tell you the record labels (yes, them again) would be up in arms.Little by little, you feel the DRM-noose tightening around your necks. It seems like a major PR-coup to me, when you have Apple reducing your rights little by little, and you guys are screaming "Yes! Reduce our rights even more!"I wonder if they could offer a new program: You get to have all DRM removed in exchange for burly RIAA enforcers paying you surprise visits whenever they like to check what you are listening to. I'm just kidding, but it's too bad that honest customers have to bear the burdens of dishonest customers, and that any of us have to feel hogtied.
---
earth day coloring pages kids.
boncellis
Jul 12, 06:16 PM
The upcomming WWDC has everything to be the coolest, most agressive WWDC ever. If Apple is up to it, we are set to see the strongest Apple line up ever. And thats saying a bit, since the current lineup is already mighty all by itself

I hope so, maybe we'll even see a slight MBP upgrade/speed bump. If not, I anticipate Apple referring to some new features of Leopard as well and that should get this crowd excited.

Even if it turns out to just be the Mac Pro unveiled, that should tide folks over until MWSF--assuming the Paris Expo doesn't see anything new.
---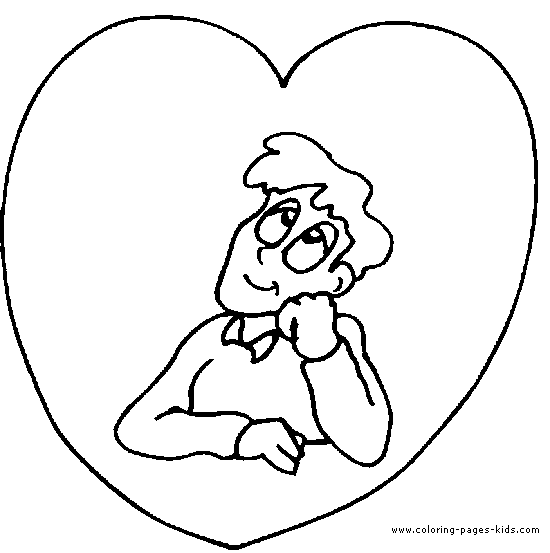 Valentine#39;s day Coloring pages
Machead III
Aug 29, 12:39 PM
Yep, just another wasteful American. Same sad story.

The number of people like him in the world is analogous to a cancer cell count for life on Earth. If they aren't pretty much non-existant within the next 50 years, Game Over.
---
earth day coloring sheets
When are you all going to realize that this is marketing fluff?

Let me give you a possible scenario...(something to lighten the mood)

AT&T Infrastructure: Wow - these new smart phones use a lot of data. We need to restrict it.

AT&T Marketing: Yes, well, we can't tell customers the restrictions - it will lose us business. I want to tell them it is unlimited!

AT&T Infrastructure: No way...it will kill us - especially with tethering! I'd be happy with it restricted to the smart phone only.

AT&T Legal: We can insert a clause...restricting to this device only...no tethering.

AT&T Marketing: Yes, yes! I can just mention and promote unlimited, and the actual usage can be buried in the ToS. I like it.

AT&T release "unlimited data for the iPhone" knowing full well that even if your iPhone downloads 24x7 - their network can handle it (although this will never happen in reality).

Everyone flocks to buy it and SIGN UP.

Selecting which part of the service to market IS mis-leading, however...it is pretty clear - "this device only".

Everything in America is like this. Marketing is a black art form here!! You can't pick and choose which parts of the marketing and ToS you like!
---
earth day coloring sheets kids
jobesucks
Apr 15, 04:03 PM
No resolution independance sucks on mac, but think im right in saying lion will fix that.

Also mac networking sucks, pc,s rarely show in finder, sometimes do sometimes dont, have to cmd k far too often, well in my experience anyway.

Other than that not much else
---
Merom, Conroe and Woodcrest at equal clock speeds

Merom will underperform a Conroe under equal high loads because of thermal constraints (in unmodified systems).

--edit--

Also forgot to point out that Merom top out with 667 MT/s FSB... so several classes of tasks will be slower on a Merom then equally clocked Conroe.
---
As far as I'm concerned it is the same as going to an all you can eat restaurant and sharing your food between two people, while only paying for one. It isn't a serious crime, but it is stealing, and you know that if you get caught you will have to stop. I'm not going to feel bad for these people that are using 5+GB per month.

I don't think it's really like this in practice, because 99% of the time people are probably using one device or the other, they aren't surfing around and watching videos etc on the iPad and iPhone at the same time for example. They COULD do it, so I guess the analogy works, I just don't think there's a lot to worry about there.

I agree that if this is explicitly laid out in the contract we signed, we can't really get mad. I do think it's retarded though- with normal Internet service, you pay a single fee and connect any device you want... computers, phones, game consoles... buying service from a phone carrier should ve the same. Because in most cases it really DOES amount to paying for the same data twice. You'd have to have multiple people using each device simultaneously to really get your moneys worth : /
---
MacRumors
Jul 11, 09:51 PM
http://www.macrumors.com/images/macrumorsthreadlogo.gif (http://www.macrumors.com)

AppleInsider claims they have confirmation (http://www.appleinsider.com/article.php?id=1877) that Apple will be using Intel's Xeon 5100 series processors, also known as "Woodcrest" to power their next generation Intel-based Mac Pro Workstations.

Previous claims (http://www.macrumors.com/pages/2006/06/20060609094241.shtml) indicated that the Mac Pro would continue the Quad-core tradition set by the latest batch of PowerMac G5's. However, in order for an Intel-based "Quad" to be developed, a multi-processor machine would be required, which inherently leaves out the use of Core 2 Duo "Conroe" based microprocessors, as they do not support multi-processor configurations.

Of note, ThinkSecret has maintained (http://www.macrumors.com/pages/2006/07/20060704122932.shtml) that they believe the Mac Pro will utilize Core 2 Duo (Conroe).

Additionally, AppleInsider speculates that Conroe may be used in a future iMac revision, while Merom will be used in future MacBook Pros and Yonah will remain in the MacBook and Mac Mini.

Digg This (http://digg.com/apple/Mac_Pro_and_Woodcrest_Confirmed)
---
My jaw just hit the floor. Did you just make excuses for certain forms of rape? You couldn't have.

Let's get to the bottom of this: is there any circumstance for which the Bible dictates that a woman who is raped should be put to death?

You misunderstood, but maybe I could have worded it better. A person being raped makes an effort to resist, assuming they are conscious and able to resist. A person willfully having sex isn't going to resist. That passage eliminates the possibility of a person having willful sex and then claiming that they were raped in order to avoid the consequences.

One is actually rape, the other isn't.
---
I have a couple problems with this approach. There's so much attention brought to this issue of specifically gay bullying that it's hard to see this outside of the framework of identity politics.

Where's the videos and support for fat kids being bullied? Aren't they suicidal, too, or are we saying here that gays have a particular emotional defect and weakness? They're not strong enough to tough this out? Is that the image the gay community wants to promote?

Because some groups want to convince the world they are better victims than other groups. Because some groups see more importance in who you are than what you suffered.
---