Barcelona gibt Messi
I understand your point abut Japan.

You're facts about solar and wind are both wrong, and I think you dismiss "bogus green technology" too quickly. That said, I still get what you are saying about Japan.

However, I think this thread applies more to Europe, and EVEN more so to the US. In the US we have 5% of the worlds population and use well over 30% of the worlds energy. We also have an abundance of space, and countless amounts of aging infrastructure that needs investment anyway. The US is actually in a very good position to switch towards much more renewable energy while at the same time, upgrading our aging infrastructure. That said, what we lack is the political will and political capital to actually push such initiatives.

Nuclear is not a necessity in the US like it MAY (I say may because I am skeptical but will take your word for it) be in Japan, and I think the current crisis going on there should make us seriously stop and think for a minute. The combination of wind, solar, tidal and geo-thermal could be quite effective here. Especially when you start consider the option of offshore wind farms which they have already approved in some parts of the NE.
---
arcelona fc wallpaper messi.
Miiiight want to check that out again. Laptops have been outselling desktops since 2008.

Actually, phones outsell PCs now.

But the point of Eras is that each one is bigger than the one that came before it because it expands the market for users:

Mainframes had a limited market.

Minicomputers had a larger market, while mainframes continued to be around for those who need them.

PCs had a larger market yet, while minicomputers and mainframes continued to be around for those who need them.

Tablets will have an even larger market yet, while PCs, minicomputers and mainframes continue to be around for those who need them.

I meant "installed base" more than shipments.
---
Soccer - BARCELONA FC Soccer
One word.

Battery.

This word isn't really compatible with your argument that the reason we must eschew nuclear energy is that mining the necessary minerals destroys the environment.
---
arcelona fc 2011 messi.
toddybody
Apr 15, 10:01 AM
It's not that easy to fit in. Sophomore year I lost a lot of weight and kept it off for about a year. Looking at pictures now, I wasn't fat during that time. But I still got picked on for being fat. I got called fat by guys who actually WERE fat.
The calculus isn't so simple to figure out. Why were there big fat popular bullies that didn't get picked on? Probably something to do with a degree of violence and intimidation or perhaps some sort of charm or leadership quality they expressed. Who knows.
But trust me, if you get made fun of for your clothes, then go out and get some cool clothes to "fit in", you will be laughed at even more for trying, and they will not relent until you stop wearing those new clothes and go back to your old ways so the kids can go back to bullying you the way they wanted to.
Alot of similar comments are missing the point...all these examples of bullying are age old, and as such have alot of positive examples of future success and how to combat them.
Official FC Barcelona print.
A cold comfort considering it is now already thought to be close to a level 6 incident on the INES scale. :(

Yes, you're right, it's still unstable and still has the potential to become a real disaster. I was more working from the angle that this is the result of a truly devastating natural disaster: a real freak of nature. Calling the safety of nuclear energy in general into question on the back of it is silly.
---
Barcelona+fc+messi+2010
Mlrollin91
May 5, 10:51 AM
I'm in SoCal, when I was on Verizon I had 1-3 drop calls a week. I've been on AT&T for a little over 18 months, and have had 1 drop call. The conversation was over 2.5 hours as well, so something that long is bound to drop eventually.
---
arcelona fc messi 2011.
dialectician
Aug 29, 08:42 PM
How do we know this Greenpeace report is accurate?

Sometimes activist organizations will target big name companies just to get more attention.

Apple is more green than dell. period.

Makes me question the whole report if greenpeace thinks dell is more green then apple.

bunch of hewwie

You sound like George Bush...

Iraq has weapons of mass destruction. Period.
---
arcelona fc jersey 09 10.
portishead
Apr 12, 11:00 PM
I think that most of them will find that Apple has, at present abandoned them. That's not to say the industry won't shift, and there won't be enough 3rd party solutions out there, but they are throwing Avid a HUGE bone here.

I don't think many people are going to feel this way.

FCP was making big inroads into broadcast, and they're throwing it away-- for today certainly.

How so?

Filmwise, could go either way, depending on the production. If it's got great RED/4k performance, "film" support isn't so important..

Avid is still probably better for film work, but it's hard to tell until we get our hands on FCPX.

But for the indie crowd, they're really screwing them over, if they are abandoning Color. *THAT* is what shocked me. I'm also surprised that effects weren't more advanced. I couldn't see anything on a titling tool, but that's pretty imporant for Broadcast as well.. and *no* existing solution is good for that... They really had (have?) a chance to make that right, and it seems they don't care.

You can use a separate app. Nobody has said anything about abandoning color. I'm sure there will be a title tool. It's probably not ready yet. This was a PREVIEW after all.

So, when I say "iMovie Pro" that isn't necessarily pejorative. This product is WAY, WAY, WAY more iMovie than FCP. That doesn't mean you can't cut "a real movie" on it. But for Broadcast TV, it's a real step down in a lot of ways-- at the very least not a step up.. The interface is very iMovie. They should have called it iMovie PRO, especially if they're getting rid of the rest of the FCS apps..

The app was re-written. Certainly features aren't going to carry over right away. Short term, there will be some drop off, but after a release or two, FCPX could grow into a nice app.
---
arcelona fc jersey 09 10.
well flooding the inner containment vessel with seawater + added boric acid is by all means an absolute last resort option in any playbook
(hardly a DIY solution: many reactors have the option and external connectors to do just that)
Leo Messi of FC Barcelona
flopticalcube
Apr 25, 09:34 PM
I probably have met too few atheists. Each of my philosophy professors at the State University of New York was an atheist. But only one seemed hostile to theism. Other atheists, J.L. Mackie and Roger Scruton, say, were made some excellent points in their books. Mackie even discovered a way to go through the horns of the Euthypro dilemma, a philosophical dilemma that you can sum up with a question: Is murder morally wrong because God says so, or does he say so because it's morally wrong? Unfortunately, I forget Mackie's reply. But I'm sue that had someone proved that God existed, Mackie would have become a theist just as Antony Flew did. I've spent years studying theism and too little time to studying atheism.

If someone one is hostile to theism, then he is anti-theist (presumably also being atheist). Most atheists are not anti-theist from my experience. Pretty much live and let live.
---
plays for FC Barcelona and
For its high end, there is no way on earth apple would release anything less then a quad woodcrest. If they did it would be dead in the water. The advantage of having apps like Photoshop not universal is that apple has to give us that much more horsepower to run them under rosetta.

Of course the chips will be woodcrest otherwise steves key note at wdc of the systems would be utter poo-crap - and we all know apple builds products just so steve-o can be the man on stage---

:rolleyes:
---
Messi - FC Barcelona Training
These people are fleeing the "yellow light of death" on PS3 or "red ring of death' on 360. The consoles are so poorly made that broken PS3's seldomly fetch $50 on eBay.
FC Barcelona
AppliedVisual
Oct 28, 01:03 PM
Probably true, and quite sad really. SGI was a heck of a company in its day. I'm not sure they could have adapted. Once everybody else abandoned MIPS SGI couldn't afford new processor revisions by themselves, and the false promise that was (and is) Itanium irrevocably doomed them. Itanium basically killed off all the competition when the Unix vendors all hopped on the Itanium bandwagon, and Intel's complete failure to deliver on Itanium's promises looks in hindsight to have been Intel's plan all along. Just think of the performance a MIPS cpu would have were it given the development dollars x86 gets.

SGI tried to build more popularity for MIPS by spinning it off as a totally separate company in the late '90s. But other than embedded applications and various closed architecture implementations, the MIPS CPUs became a dead product line. Too bad, they were always fairly nice CPUs... As for the Itanium deal, the only major UNIX vendor that essentially sunk with the Itanic was SGI. Sun just brushed it off and moved on, as did HP and IBM. SGI's ship was sinking long before thier jump to IA64... They initially started to even go x86 and it was totally obvious that this would work for them. But I think their corporate leadership and investors panicked when suddenly they had two Windows systems on the market that were outperforming their current model Irix workstations for less than half the price. If SGI was smart, they would have dug right in and milked that cow for all it was worth and continued to expand their x86 lines... 64bit x86 was already on the drawing board back then so it wasn't an unknown factor. SGI would have done well to port Irix to x86, too bad they didn't have the foresight to do it.

SGI's technology isn't so much obsolete (who else sells systems with the capacity of an Altix 4700?) as it is unnecessary. 4 CPU Intel machines do just fine for 99.9% of people these days, and the kind of problems SGI machines are good at solving are a tiny niche. That's not just number crunching, a big SGI machine has I/O capacity that smokes a PC cluster.

Altix is nice, but hardly unique in todays marketplace. That and it's still Itanium based, which is a glaring red flag. I'd much rather go for one of Sun's large-scale solutions based on Opteron CPUs. It may only give me 90% of the per-CPU performance with 70% of the bandwidth across the entire cluster, but it's also half the price and I know that the CPU architecture will still be supported several years from now. Itanium is all but dead and Intel doesn't even seem interested in supporting it anymore. Most major workstation and server vendors have dropped it already and Intel has missed ship dates for most of the IA64 products on their roadmap. SGI claims they came out of bankruptcy a very focused and agile company... Yet they're still producing products based on a CPU architecture most the rest of the industry has already written off. So yeah, niche market for sure. SGI can't even muster the resources to continue development of Irix and it's being discontinued this year. So now all they have is some overgrown IA64 Linux boxes. What's going to happen if their current sales figures stay about the same and their own technologies dry up? They're just going to become another business-oriented Linux server vendor placing off-the-shelf components in some of the prettiest boxes around for a super-premium price. ...That's practically all they are now and the only thing that really differentiates their products (other than the cool system bezels and rack enclosures) is their NUMALink design.

I used to be very fond of SGI and their products, but that was years ago... The past 6 years have been a continuous downhill spiral and the company I once loved has been dead and gone for a long time now.
---
Messi poster, FC Barcelona
Multimedia
Oct 26, 01:22 AM
well i must say i'd be kinda suprized to see an update this early with apple. especially since i just bought a mac pro. i'd be mad if the prices of the one i just bought goes downIt is not early. You should have known about this since August. I did.
---
arcelona fc 2011 squad.
iphone user since day 1.. I was verizon prior.. I live in central NJ, commute into NYC.. my service is so awful that I no longer talk on the phone.. seriously, my communication habits have changed.

At home, I drop literally half of my calls inside and out, on the road, a little less but still a joke by any standard. If you check the map, I live in a high coverage, full 3G zone, it's not like I live in the sticks....

When I first upgraded to the 3GS from my 2G, I noticed a marked improvement so I thought maybe it was the original 2G phone, but now, over the last few weeks the service has gotten so bad that I am ready to dump it and move on. I really just need a phone that works and doesn't give me high blood pressure every time I pick it up to get on a call.

The problem is that the iPhone and some of the apps I utilize have become integral parts of my workflow, so it won't be an easy change.

Yesterday I called AT&T for the first time in months and just yelled at everyone I could until I was good and satisfied. I've already gotten them to give me refunds (several time) it's not about the money anymore.

I just really wish they'd invest some of the loads of cash they're taking to upgrade their network, especially in the busiest metro areas that are the hardest hit. Or perhaps maybe even invent a new method relieve pressure on their network (something along the lines of the micro-cell but more widespread)?

They should also RUSH the micro cell to all markets immediately, and GIVE it to people! Seriously.. for the money we pay, they should GIVE the microcell away to anyone on AT&T who will take it. It will relieve pressure on their network and possibly save them from additional towers.

The device is cheap comparatively .. and we are the ones who are paying for the internet connection that it utilizes! For the nearly $6,000 I've given AT&T over the last 3 years (we have 3 iPhones on a plan) I think it's only fair they give us a service that at the very least they are trying to improve.
---
FC Barcelona#39;s Lionel Messi
backinblack875
Apr 8, 10:37 PM
Real games aren't played on an iDevice. Say what you want, it's true at the moment. No need to look into the future..........cause you don't know what it holds. And if you do tell me if i'll be at work Monday please! (Gov worker)

Govt SCUM!! (lol jk :D)
---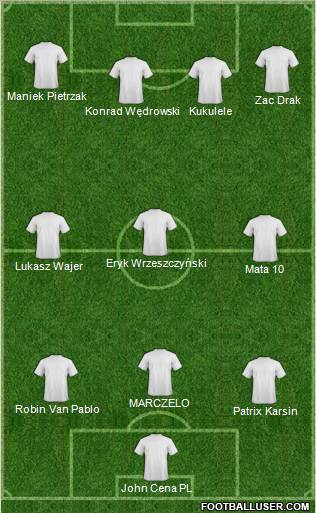 arcelona fc messi 2011.
The Jesus toast. Verified to look like Jesus or Jeff Daniels.

283096

No, no, I know who that is! He wrote lots of scripture (unlike Jesus):

Oh the day divides the night
Night divides the day
Try to run
Try to hide
Break on through to
The other side

And the verse that everyone would do well to heed,
Show me the way to the next whiskey bar
---
arcelona fc messi jersey.
Well it was rumoured for some time and we all waited with baited breath but was Apple seriously going to end the pro app that started them off to stardom? Sadly yes they have. What genius decides to make a pro app accessible to the masses? We who use FCP have to make money from our business, so we need a little bit of smoke and mirrors to make our business needed, otherwise our clients will just get a 16 year old in off the street, download FCP (sorry imovie Pro or whatever they have decided to call it) and there you go we are out of work!

I can see the business sense for Apple but they have now taken it all away from us who stayed by them for all these years.. Thanks Apple for the kick in the teeth. I am a ''Pro'' app user and have been for well over a decade and will be sad to move over to a new system but alas nothing lasts for ever.

RIP FCP
Born 2000 died 2011If a 16 year old kid getting their hands on your editing software is enough to put you out of business then you're probably already in trouble with or without this release. Also they clearly are still calling it Final Cut Pro, so nice try with that half-assed snub.
---
Pictures, lionel fc barcelona
Because it's not required, and not the law. If Apple was not complying with current EPA regulations, they'd be investigated by the US Government. Greenpeace is asking them to go beyond current laws, which are quite stringent as is.
But if they really are environmentally conscious, they have no risk at all in releasing this information. If it is good news, it would bolster their standing. Put them at number one in the Eco-company category. Free publicity. So: what is stopping them?
---
Please explain to me how I am experiencing a "degraded" experience on my current Android phone? I can do everything your iPhone can, plus tether at no additional cost and download any song I want for free.

The experience is degraded because Android lacks the Apple-integrated experience that we care about. Saying Android can do anything iPhone can do is like saying that both an Hyundai Accent and a Ferrari will get you from A to B. Yes, both can do this, but it's the experience that matters. The point isn't the fact that both have apps and both can browse the internet. Most people don't care about overclocking their phones or installing custom ROMs or "software freedom," whatever that means.

I'm a former two-year Android user. The transition to iPhone 4 was great.
---
Interesting and "generic" use by Apple execs. This could be used against them, as compared to saying that our "App Store" is the largest of any of the available applications stores. Subtle, but significant.

Oooooh...quite right. A very astute observation.
---
so a month ago, apple won't show us Tiger because they don't want anyone to copy what they're doing. Today they show us this set top box, that (atleast from the engaget comments) people think is pure rubbish, far behind everyone else's current products. Without reading the full 10 pages of commentary and not knowing if this has been brought up yet or not, but what if the prototype box, isn't anything like what they will give us in three months time? What if as someone mentioned on page one of these comments that its to pressure a studio into a contract? What if the living room box, ends up being far superior to what they showed us? what if it ends up having a dvd drive, and the tv tuner, and all of that other stuff that we want, and to be a truely amazing product we deserve. What if this box does look anything like the actual product? What if this box has totally different specs? What if we were shown this, and something else was going to be released? Apple is far too protective of its vision, strategy, and products that showing us this box doesn't add up. There will be an event about this box when its finally ready. The best place to hide is in the open. Not because you can't be seen, but because you can and its unexpected. Apple is doing a little magic trick for all of us, flashing this prototype iTv infront of us, and will deliever something far better when the time comes.
---
MacRumors
Sep 20, 12:28 AM
http://www.macrumors.com/images/macrumorsthreadlogo.gif (http://www.macrumors.com)

Besides announcing the number of movies that Disney has sold, iPod Observer notes (http://www.ipodobserver.com/story/28489) that CEO Bob Iger also provided some impressions of Apple's pre-announced iTV device which is due in the first quarter of 2007.

Iger describes the device's functionality:

It's wireless. It detects the presence of computers in your home; in a very simple way you designate the computer you want to feed it and it wirelessly feeds whatever you downloaded on iTunes which include videos, TV, music videos, movies or your entire iTunes music library to your television set.

And also explains that it is very easy to control and the appeal to content developers is to provide them a way to sell content to the DVR/TVR audience.

...if they've forgotten to set their TiVo device or their TVR or they just have no plan to do it but they want to watch an episode that they missed, they can go to iTunes, buy it for $1.99, [send it] to the set-top box source wirelessly and watch it on the television."

Iger also indicates that the device does indeed contain a hard drive... a fact that was not entirely clear from the preview.

MacCentral has posted (http://www.macworld.com/2006/09/firstlooks/itvfaq/index.php) a question/answer article for iTV which gives an overview of the device, in case you missed the original preview (http://www.macrumors.com/pages/2006/09/20060912161621.shtml).

Long term Apple fans will remember that Apple almost launched an Apple Set Top Box (http://guides.macrumors.com/Apple_Set_Top_Box) years ago but it was never officially released. Interestingly, the system was described as "Apple's ITV system" (http://www.macrumors.com/pages/2000/04/20000426204518.shtml) in a press-release, indicating that Apple has recycled this codename (iTV). The final name for the upcoming system has not yet been decided.
---
Heh, we were having a great discussion, but it seems that the thread exploded. :)

That's not what he's saying. The premise being presented is adapt/evolve or face the consequences of a rapid moving technological world. Doesn't mean the company goes out of business.

Good, someone understands my point :)
---