harry potter and the deathly
TheManOfSilver
Aug 27, 08:57 PM
I think im gonna wait and buy in 2007 with leopard and iLife 07 :rolleyes:

That's my plan (if I can hold out until then) ... as much as I'm dying to get my hands on an iMac right now, having an upgraded iMac and an upgraded OS will be that much better.
---
harry potter and the deathly
dornoforpyros
Jul 14, 02:57 PM
eh I'm willing to bet they stick with the g5 type case, I mean the macbook is the only "new" case we've seen with the intel transition.
---
Movies. Harry Potter And
QCassidy352
Jul 14, 02:32 PM
intersting that the price differences are quite large. I was also hoping for an all-quad line up and a case redesign. I've never liked the look of the G5.

Arn/powers that be - can you tell us whether or not you consider this source to be reliable? Have you ever heard from them in the past?
---
harry potter and the deathly
It's going to come down to the experience, and the experience is in the apps.

Developers aren't going to create applications for the Android, unless people buy them, people are not going to buy Android tablets unless there are applications. The same thing with RIM.
---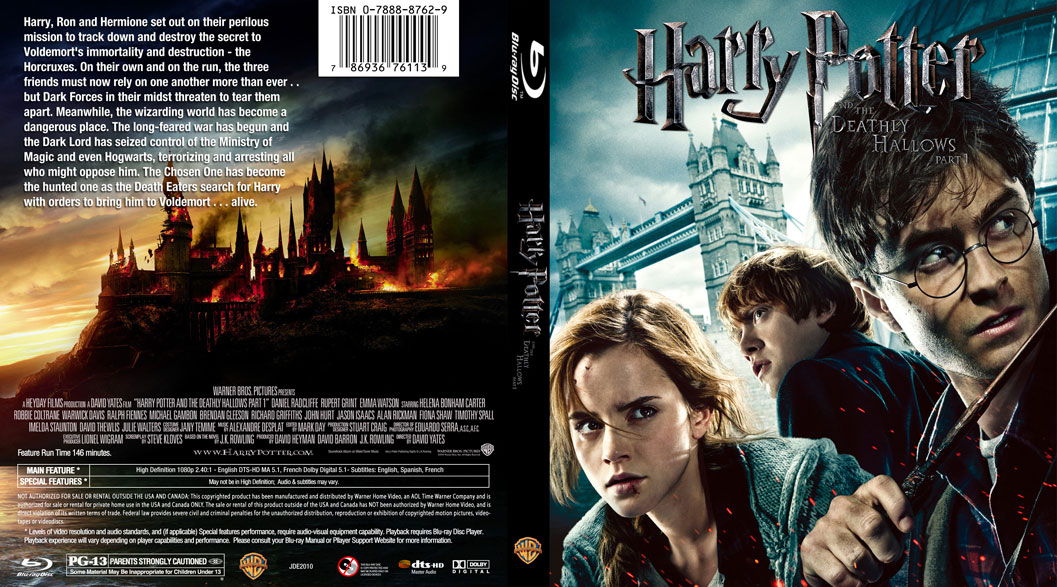 Harry Potter and the Deathly
macenforcer
Sep 13, 08:52 AM
Now this is what I am talking about. YEAH!
---
harry potter and the deathly
LagunaSol
Apr 12, 11:33 PM
I personally wouldn't recommend people buy a subsidized phone, but people are price sensitive. YMMV. :(

You're going to be paying for a data plan anyway, so why not make some of that money back in a subsidy?
---
harry potter and the deathly
Obviously you know little about retail and accounting.

Don't be a troll :rolleyes:
---
Deathly Hallows: Part 1
studiomusic
Apr 10, 10:31 AM
It's that they never have announced pro-level products at/alongside professional trade shows prior to this. CES is one thing, but I don't ever recall Apple ever placing any presence at/during NAB or AES (the latter of which they would present something related to the Logic Pro) before.

They did it in 2007... I was there.
Back when Myspace was cool. (http://www.myspace.com/studiomusic1/blog/253736149)
---
Now after 13 years of Harry
Ah, I see. I wasn't checking the WSJ, only Macrumors.

Woah! That's a scrary thought. ;)
---
Harry Potter and the Deathly
Maybe I'm just being optimistic but there have been a lot of models of the MBA in the refurb section of the Apple store online recently, and they've been there rather consistently (as has the regular old MB). Maybe both MBA and MB will be updated sooner than we think? June certainly sounds reasonable for the MBA, and the MB is due even sooner, I would imagine.
---
harry potter and the deathly
840quadra
Nov 28, 06:51 PM
Adds universal to the list of Companies I do not buy from..



Wait..

They are already on that list!


GTH Universal! I bought my iPod, Every song on it, and will continue to do so. Stop Extorting the public, and possibly you may actually have some fans, or people that want to deal with your crappy company!
---
harry potter and the deathly
Dr.Gargoyle
Aug 11, 12:26 PM
CDMA is the only practical option for those of us who travel.
Travel within US perhaps. Still, you might be correct, even though I have seen posts that claims the opposite. Vz reluctance to give GSM a chance is big roadblock for you guys to get decent roaming. I use my european triband (900,1800,1900) when I fly over. I spend about 2 months per year in US. So far I havent had any problems getting connection. OK, you have some dropped calls when you drive in less populated areas. But that is reallly nothing to get upset about. Better to just redial the number than popping a vein in vain. :p
Still, life would be so much simpler for you if you at least tried to agree on one standard within your own country. Free enterprise has few, but really really annoying drawbacks.
---
harry potter and the deathly
portishead
Apr 12, 02:25 PM
BTW, apparently this site is doing live blogging:

http://www.finalcutmtl.org/2011/04/10/supermeet-live-sur-final-cut-mtl

That's about all I could find.
---
+deathly+hallows+part+1+
Norton's GoBack, which was purchased from some other company
Yeah, I recommended GoBack to a number of users back in the day (I think it was Adaptec that owned it at one point). No-one seemed to like it at the time.

As I and others reminisce it's a feature that has been around for well over 20 years in VMS. It's only relatively new to personal computers.

B
---
Harry Potter and the Deathly
Power supplies produce a lot of heat. It makes great sense according to simply the most basic laws of thermodynamics.

I'm no physicist, but even I know that warmer air rises so if the power supply was at the bottom, all that heat would go up the entire case (not counting whatever fans are in there) and make it harder to cool maybe. But as I said, I'm no physicist & I don't know how all this all works. It would be cool (pun not intended) if it were possible to create a vacuum inside, that woould help solve heating issues since (if I remember my high school physics) temperature is just how much energy matter has. If there's no matter in the case other than the components, then it should be pretty cold in there.
---
harry-potter-deathly-hallows-
From the time the Apple logo is displayed. There is a pause before that starts, I'd say only 10 seconds or so.
---
Deathly Hallows I UK Limited
lazyrighteye
Aug 11, 10:33 AM
*woot*
Please let it be good so I can trash my Treo.

My Treo is best smart phone I have used. That said, it's nowhere NEAR where I expect an Apple offering to be - when/if discussing integration.
Depending on what Apple unveils, I am very ready to cut my contract w/ VZW if it means a better user experience than what I am getting now.
---
Harry Potter and the Deathly
Anyway, the iPad 2s aren't marked up, thus they make zero.

Best Buy makes zero notional margin on iPad sales, so they're not withholding stock to meet daily budgets.


Did it ever occur to you that perhaps BB take a cut of Apple's share of the profit when they sell an iPad?
---
harry potter and the deathly
DesmoPilot
Aug 8, 05:25 PM
i don't know, i still think the Gran Turismo series is the best as far as real driving simulation. by far.

In terms of driving/racing sim, any SimBin racer wipes the floor with the GT series.
---
anyone else a little underwhelmed with today's WWDC? There isn't anything that really jumped out at me besides the Mac Pro.

I don't know what there is to be underwhelmed about; the rumor has basically been that the main things being covered here would be the Mac Pro (which exceeded my expectations) and the first real glimpse at Leopard (which looks very cool from what I've seen). I didn't find either the Mac Pro or Leopard to be underwhelming, so I don't see anything that would make me feel underwhelmed.

I guess I would be underwhelmed if I had mistaken WWDC for Macworld or something, and expected a bunch of major new product announcements.
---
winterspan
Apr 11, 05:27 PM
80%* of potential purchasers won't have access to LTE for at least another year from then. ...

[*made up statistic, but I bet it's not far wrong! :D ]


Verizon's 4G/LTE service will be live in ~140 metro areas by Q42011
---
Problem is, its still Final Cut and will still suck at managing media.

And. You don't know they may have re-done a good chunk of the product to where you have better media managing and it might not even look like FCP as we know it. That of course could be a bad thing or a good thing.
---
Xian Zhu Xuande
Mar 31, 03:02 PM
This is a smart move. It had to happen sooner or later.

John Gruber would eat Steve Job's ***** if he could. His opinion is extremely biased.
Except... he's right. This was a bait-and-switch from Google. I don't think it was a bad move for the future of the platform, but it does render a lot of their PR commentary through history as bogus. As for Gruber, you clearly don't like him, but while he is certainly a fan of Apple he is usually correct.
---
littleman23408
Dec 1, 05:27 PM
Sorry, Bandit, I don't have tips for the licenses. I am not that far into them yet.


Took out the Lotus challenge in a snap. The first few times I came close to finishing it, I would have had 1st and beat it, but I either ran into the grass, or the person in first I was about to pass slowed down to much and I nailed him. But, the first time I actually completed the two laps, I was 1st. If someone needs tips I will post it.
---