knotts berry farm ghost rider
What part of

...

did you not compute?Oh, I computed it all right. You took one possibility out of four in order to make your argument appear stronger.
---
that the Knotts Berry Farm
MrNomNoms
Apr 21, 05:24 AM
It's interesting how Apple seem to put the customer (and the customer's experience) first and profit big time in the process.

Note to self - note the above.

It is the old story, focus on the product and the profits will follow. The problem is far too many focus on the profit and ignore the product resulting in a crap product no person wants to buy.
---
knotts berry farm ghost rider
Rodimus Prime
Mar 14, 09:05 AM
My opinion: it's time to end the age of light-water cooled pressurized uranium-fueled reactors. There's so many drawbacks to this design it's not funny.

Meanwhile, the new liquid fluoride thorium reactor (LFTR) is a vastly superior design that offers these advantages:

1) It uses thorium 232, which is 200 times more abundant than fuel-quality uranium.
2) The thorium fuel doesn't need to be made into fuel pellets like you need with uranium-235, substantially cutting the cost of fuel production.
3) The design of LFTR makes it effectively meltdown proof.
4) LFTR reactors don't need big cooling towers or access to a large body of water like uranium-fueled reactors do, substantially cutting construction costs.
5) You can use spent uranium fuel rods as part of the fuel for an LFTR.
6) The radioactive waste from an LFTR generated is a tiny fraction of what you get from a uranium reactor and the half-life of the waste is only a couple of hundred years, not tens of thousands of years. This means waste disposal costs will be a tiny fraction of disposing waste from a uranium reactor (just dump it into a disused salt mine).

So what are we waiting for?

Based on just that list I can assume several things. The biggest the LFTR reactors do not produce as much power for a given size because they use less water. They have less heat out put for a given size.

While good to have them I do not see them being more cost effiective since they more than likely require a fair amount of R&D.
I know we could get a lot more power out of our current Urainuim power ones in terms of heat energy instead of losing as much to cooling. Also I believe part of the reasons for the huge cooling towers is so less thermal pollution happens.
---
knotts berry farm ghost rider
Well said. This product will NOT sell (after the initial "craze") if there is no DVR functionality. People (general mass of people not macrumors folk) are not ready to pay for individual TV shows. People love DVRs because they can record, watch later and skip commercials.

In the future when Apple has such a stronghold on the cable industry that companies are forced to move to a pay-per-channel (a-la-carte) system, then sure, but not right now.

DVR is where it is at for the moment. Apple is going to miss the boat. Apple having an iTV does not make me want to buy TV shows. It simply makes me not want to buy an iTV.

And I guess this is why Disney sold 125,000 movies the first week and Apple has sold millions of TV shows right?*
---
knotts berry farm ghost rider
torbjoern
Apr 24, 01:42 PM
I was always under the impression that reincarnation was considered a kind of living hell, like reliving Junior High School over and over again.

The fire and brimstone of hell certainly figures in a lot of the fundamentalist sects of Christianity and many of the Protestant ones too. My father-in-law is a presbyterian lay preacher and constantly prattled on about it.

In Hinduism, reincarnation is a natural part of life. As long as you follow the rules of the caste you belong to, you will get better incarnation next time. In Buddhism, reincarnation is not a state of hell in itself, but it's a barrier to salvation - and it's caused by the insatiability of human wants.

There are several hells in Hinduism, none of which are permanent so maybe it's better to refer to them as "purgatories". The purgatories are called naraka and there are many of them. There are various narakas for different sinners, such as one for alcoholics, another one for liars, a third one for thieves, etc. The punishments are usually made to "fit the crime" in ironic ways. There are also heavens, but these aren't permanent either. In most teachings of Buddhism, there is a similar cosmology.

The "flames of hell" have been mentioned many places in the New Testament, but the original texts translate literally to "flames of Gehenna". Gehenna was a landfill outside Jerusalem, a symbol of total destruction at the time. People were throwing sulfur down on the flames to keep the fire burning. In other words, the Christian "hell" was intially the cessation of existance. This is what Buddhists refer to as "nirvana", i.e. no more reincarnations. It's a paradox that what in one religion is seen as salvation, used to be the opposite in another.
---
knotts berry farm ghost rider
Just thought I'd put in my piece of advice about DVI-DL KVM switches. I'm only aware of three of them on the market, the two most common are from Gefen (www.gefen.com). I'm using the 4x1 Gefen and it works perfectly switching my primary display between my G5 quad, two PCs and my MBP. I know the quad switch is double the price, but DO NOT BUY THE 2x1 DVI-DL SWITCH from Gefen!!!


Darn it! That is just stupid. I have a gefen DVI switch now, its sad to hear that the 2x1 is junk. Its not worth it to me for the 4x1, either 900 for a switch, for for 1280, (a few hundred more) I get ANOTHER 30"!

I wish the apple 23s just had the quality of the 20 and 30. :mad:
---
knotts berry farm ghost rider
drapacioli
Sep 2, 10:45 AM
Is it just certain phones that get dropped calls? I have AT&T and when I demoed the iPhone in store the only phone call I tried to make with it was a dropped call. But my current phone, the Samsung Captivate, I have never even had a low signal, let alone a dropped call.
---
Knotts Berry Farm
WiiDSmoker
Apr 20, 09:30 PM
So wait, you don't own a Mac or an iDevice but you post here constantly?

What's wrong with that? I may not own a particular product but like being in X products forums to learn about it.
---
Knott#39;s Berry Farm - 8039
mac jones
Mar 12, 04:49 AM
Wirelessly posted (Mozilla/5.0 (iPhone; U; CPU iPhone OS 4_1 like Mac OS X; en-us) AppleWebKit/532.9 (KHTML, like Gecko) Version/4.0.5 Mobile/8B117 Safari/6531.22.7)

Common sense would tell you the reactor itself didn't explode some 4 hours ago.

Don't you think if that had been the case the headlines would be everywhere? Considering it would trigger large government response and evacuations, it wouldn't exactly be easy to hide, and given how the media jumps at any bone any source throws them just to be first rather than accurate should show that it wasn't the reactor itself because all they are reporting is an unknown explosion. These plants aren't exactly simple, "Here's the gate, there's the reactor." They are very complex, large facilities with many many parts.

Something exploded at the complex facility, but it wasn't the reactor.

Not gonna bother replying to the rest at this point being I'm on a phone.

You sure about this? I hope your right.
---
knotts berry farm ghost rider
I get dropped calls a few times a week, but I guess I just deal with it. I have come to a realization that nothing is ever really going to be perfect, so I guess I just deal with it. I do understand that people would be frustrated with it though.
---
knotts berry farm ghost rider
Bill McEnaney
Mar 27, 04:10 PM
It isn't fallacious when the source is known to be unreliable and non representative of the field which they purport to be a part of.
But no one here has proved that Nicolosi is an unreliable representative of his field. If someone proves that Nicolosi is mistaken, maybe no one will need to attack him.

During this thread, I've just read an emotionally charged post that doesn't prove anything that the poster says about Nicolosi. I try to feel plenty of empathy. But if others keep attacking someone who disagrees with them, the attackers don't evoke my empathy. They decrease their credibility.
---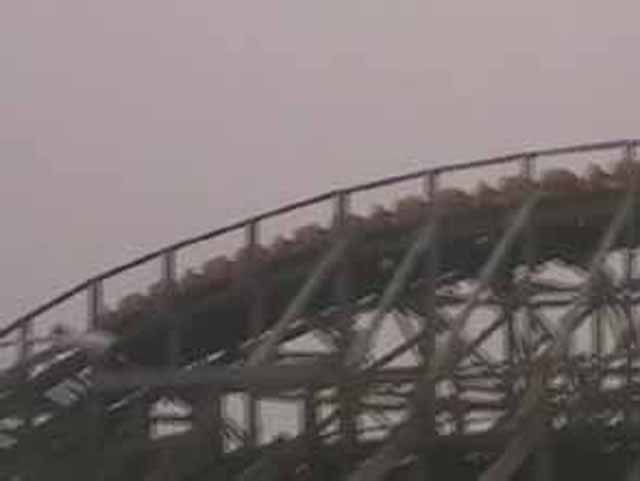 knotts berry farm ghost rider
jiggy:

your thinking is exactly why most pc's suck, dell ect choose components that are "good enough" or choose some unsuitable cpu because it sounds fast, woodcest makes the most sense to go into the mac pro, conroe into the imac merom into the mbp simple as.

just because something is not for you does not mean how you want it is how it should be, your a kid who likes playing with pc hardware and likes components with "big numbers" and overclockability, and while a quad would be wasted on you it'd be great for people who actually buy mac pro's/powermacs.

you give pc users a bad name it's not the other way around.


Oh and Apple dosen't go to Samsung and Micron for it's ram like everyone else , or Pioneer/Toshiba/Matsushita for the DVD Burner , how bout Maxtor/Seagate for the Hard drives , Apple dosen't go to Samsung/LGPhillips for it's LCD Panels just like Dell and HP. now Intel for it's CPU/NorthBridge chipsets. c'mon it called a con they all shop at the same store dude. Newegg..lol

the only thing Apple about ur mac will be the Pretty case and OSX. Other then that it's just another PEECEE.
---
Knott#39;s Berry Farm where,
So outdated software or poor programming = Design flaw in Windows?

Don't get me wrong, I have some legacy applications that won't run without elevated permissions, but they're just that, legacy applications. I suppose Microsoft could just take Apples approach and forcibly antiquate software.

That's the thing, though. It's not only old software that behaves this way. There are all kinds of modern software that require administrator access to run. One of the biggest ones I can think are games... typically those with some sort of anti-hack system.

MS has done nothing to discourage developers from writing their software to work this way and it's unfortunate.
---
knotts berry farm ghost rider
On the video front, crushing video down to mp4 files is a two stage process which each use 3-4 cores. Hosing an 8-core Mac Pro will be no problem. Those of you who think that 8-cores is a lot and crazy have no experience with multi-core applications and the idea of running multiple instances of even single core applications simultaneously. You are going to have to begin to RETHINK how you execute your workflow - i.e. the ORDER in which you initiate processes - to get the most bang out of an 8-core Mac Pro and to begin learning how to get more work done in far less time than you do today.
Thank you for both those posts. I have felt pretty alone on these 8-core threads thus far. Glad to finally see someone else who understands and can explain so well why 8-cores is still not going to be enough joining in on these discussions.

Any of you who don't think a 16-core Mac Pro will be a hit in a year can really only be into word processing. :p

Mac Pro is only true desktop offering from Apple. That's the problem.
Not that many individuals really want that much power.
However, they do intensive enough tasks requiring more power that exceeds what iMac can offer. The price and power ratio of iMac is just not enough.

Apple really needs something between "Pro" and "Consumer".
If iMac offered the ability to work as monitor, I wouldn't be disappointed by this much.

This is getting old already, but what I need is a decent Conroe Desktop with around 1500 USD price tag.
---
knotts berry farm ghost rider
SeattleMoose
Mar 11, 10:29 AM
I pray the loss of life is minimal. I was in the 6.8 Northridge Quake that hit LA back in the early 90's. That was a very destructive quake that caused whole buildings to tilt and knocked down part of the I-10 freeway.

But 8.9!!!! I can't even imagine...and then to have those Tsunami's on top of it.
:eek:
---
knotts berry farm ghost rider
Just noticed Apple has added 750GB HDs to the Mac Pro configure page recently. Only a few weeks left 'til the Dual Clovertown Mac Pros ship.

2.33GHz C2D MacBook Pros announced yesterday shipping today. Only MacBook & mini left to complete the Core 2 Duo transition. Should be all in place by Thanksgiving including 8-core Mac Pro. Very exciting. :)

Yeah, I saw someone talking earlier about the addition of the 750GB drives... this gives me a new dilemma of deciding between 2 drives. I suppose price will be my deciding factor overall... I just want my 8 cores!
---
knotts berry farm ghost rider
i miss wasting most of my time waiting for windows to start up / shut down / update / virus scan / defrag / pop up warnings / etc. :rolleyes:

+999
---
knotts berry farm ghost rider
FieldingMellish
Jun 22, 09:29 PM
I don't get dropped calls at Verizon, but will occasionally receive a voice mail message someone left for me weeks ago. Also, just at my house, Verizon cell service fades in and out. Hello, AT&T and iPhone 4.
---
knotts berry farm ghost rider
What are you guys talking about?
Didn't Adobe just show a new Flash IDE that generates native iPhone Apps ?
Wirelessly posted (Mozilla/5.0 (iPhone; U; CPU iPhone OS 4_2 like Mac OS X; en) AppleWebKit/533.17.9 (KHTML, like Gecko) Version/5.0.2 Mobile/8C134 Safari/6533.18.5)

I think this is a very interesting quote from the article:


"iPad owners used a significantly wider range of categories than other pad users. The most popular apps among non-iPad owners tended to be relatively functional ones, such as e-mail, social networking, news and banking. While iPad owners also used these apps, they reported a much higher use of general web browsing and video consumption."
---
I had maybe one dropped call this whole year. But I don't talk on my phone as much as someone else may.

I had one an hour ago........and another an hour before that.
---
The only reason I could see this happening is if Apple doesn't roll out the iPhone to other carriers or if it does so late in 2011 or something.

I could also see Google making more unit sales but with lower revenue (i.e. more low-end units).

I think the point will be moot because of the gazillion different iterations of hardware manufacturers tacking on their individualized stuff.
---
ddrueckhammer
Sep 12, 07:46 PM
Actually as a media advertising agency owner I can tell you that you've got it backwards. Cable and Satellite are all planning to go to a totally on-demand solution much like iTunes. Commercials and advertising will evolve, through viral marketing and embedded content, as it always has. The days of linear programming cut up with ads are nearing their end.

You are right on track. I don't know if advertising is going the way of the Dodo but Verizon Fios was just introduced in my city and their on-demand content is instant and has the potential to far surpass anything that Apple can offer.


- No rental? Why not. I'm much more likely to rent a movie than buy one. I'm more likely to value the convenience of renting quickly online vs. driving to a store. But to buy and keep forever, I'd rather get a DVD.


I think Amazon stole their thunder...The Amazon offering at least offers rentals which competes somewhat with Netflix.

Off topic, but how do you get your broadband internet? DSL? I guess DSL requires me to pay for a landline phone for another $20 per month, as I currently do not have a landline phone. Then, there is the DSL fee itself. Basic cable, broadband + HDTV is $62 per month right now. If I go with DirecTV, I would end up with DirecTV fees + $40 per month for DSL. Overall more expensive than cable.

In my area, Verizon has unbundled the phone from the DSL. You don't have to pay for a phone to get DSL, it is just their gimmick to get you to pay for more. In fact, I'm not sure but I think the FCC might have ordered the phone companies to offer unbundled options...but that may be wrong.
---
I can't speak for everyone, but I found myself torn between clicking to rate it positive, or to rate it negative. Why? Not strictly because I think there was anything wrong with someone from Apple participating in this project and contributing.... But more because in a larger, overall sense, I think the whole "bullying" thing is being blown out of proportion in recent years.

Basically, it's just the latest crusade for folks to take up, as yet another "we've gotta do anything to save the children!" move.

I'm a 40 year old adult, but I remember clearly struggling with lots of being bullied from the time I was in 1st. or 2nd. grade through the first half of high-school. I was a kid who didn't really fit in with any of the norms. I didn't like organized sports, and was really bad at playing them. I was really into science-fiction/fantasy when that was decidedly "uncool" to show any interest in. And I didn't have any clue, or care, about dressing in whichever clothing styles were considered "in style".

There was a point, during my early high-school years where I even thought about "ending it all" on a daily basis. (Only reason I didn't go through with it is because I think I was too chicken and afraid of pain to attempt it.)

Even given that background? I still can't see how all this "anti-bullying" nonsense will accomplish much? I know in my situation, every time teachers or faculty were called upon to try to "do something" about my problems, it only made matters worse. It's part of human nature that kids have mean streaks, and the only thing that's guaranteed to make a bully stop bullying you is to stand up for yourself, to his/her face. Asking OTHER people to solve the problem just escalates it, most of the time. (The faculty or teachers or even police can't guard a kid 100% of the time. Eventually, the kid(s) harassing him/her are going to corner the kid in a place where the parental figures aren't able to intervene, and it's going to get ugly -- especially since now it's about "payback" for getting those authority figures involved.)

Only 2 things ever remedied my situation. #1 was fighting back, punching a kid square in the jaw and sending him to the nurse's office, when he started chasing after me on the school playground. I earned a TON of respect that day and a whole lot of people who used to harass me backed off after that. #2 was getting older, along with my peers, and all of us simply growing out of that phase where being different was perceived as a negative.


Why on earth are people marking this as 'negative'?!?
---