Mother#39;s Day Brunch
Billy Boo Bob
Nov 27, 11:07 PM
I would welcome a flip-top laptop that doubles as a tablet. I'm often on the road at a customer's location and I'm working with them on a counter top. Right now I have to use a book flipping pages of examples (products), and I have a separate book for writing up quotes / orders.

It would be nice in my case if I could flip the top over and touch my way through the pages of examples / products. I could visually show pricing differences with any given options while it lays flat on the counter. With a MacBook, this is just not feasible. When it comes time to fill out an order or quote, I could bring up a form and fill it out. Not sure what to do about printing it out at the moment, but there are options (one would be to wirelessly send it to the fax machine that sits somewhere around the shop).

If they were to include that previously rumored touch sensing "Gestures" interface, that could come in real handy with it. Then, when needed, flip it back and use the laptop keyboard.

I guess it helps that I can write my own software, too, so I could tailor the thing to work exactly as I need.

http://www.toshibadirect.com/images/products/prod_portM400_300x300.jpg

I've seen units similar to the one pictured above in use all over the hospital and doctor's offices nearby, and they sure look like a pretty handy device (even if it is running Windoze). I've asked a few people there how they like it and they all say they just love it.

All I ever see them use is computer generated text. I don't know that it even attempts to do handwriting recognition. For input they just flip it around to show the keyboard. Many of them just leave it flipped as a laptop to have keyboard access, but still use the stylus to navigate around.

Add some Apple class (hardware-wise and with OS X) and I see a nice product possible.
---
Mom a Happy Mother#39;s Day!
Christina1971
May 7, 10:27 AM
Huh? If they aren't making any money for it now (with relatively few people paying for the service) how would it make sense to give it away for free (with many many more people not paying for it?)

I for one use it ALL the time. When you have more than one device (multiple macs, iphone), it's SO nice to have them sync wirelessly, immediately, and without having to login every time, on the native apps. iCal, Contacts, Safari links: I am a very frequent user of the mobileme syncing on all of these.
Maybe as marketing? Like you said, it works well and seamlessly if you have several Apple devices. People might be thinking of buying more than one Apple product, but wondering how they can keep everything synced.
Apple could promote Mobile Me as a "value add" and perhaps get more buyers of other devices that way?
---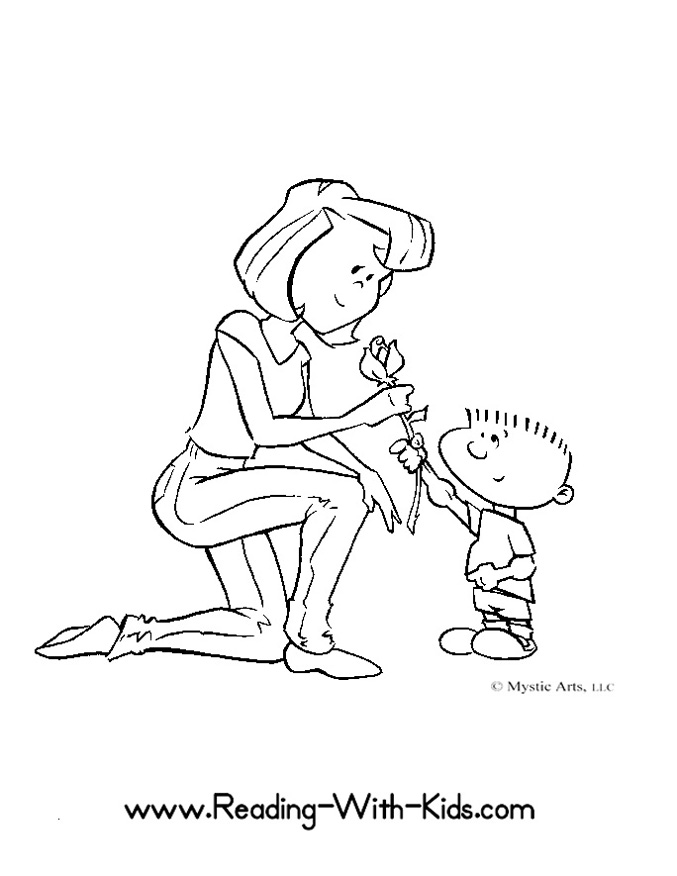 Mother#39;s Day Coloring Pages
Chupa Chupa
Aug 4, 12:45 PM
Apple never was a part of Mhz rat-race. Look at its bestselling Powerbook. How fast was it compared to the then PC laptops. Anyways, WWDC is suppose to be developers conference, so we should speculate more about Leopard and hopefuly MacPros (because they are long due) insted of iPods and MBPs.


Apple liked to downplay Mhz/Ghz because it knew there was no way the G3 and G4 PPCs could keep up with the P*. But when the G5 came along, what did Steve announce...that a 3Ghz chip would be ready in a year. Of course that never happened. The G5 never made it out of the high 2 GHz even three years after he made that statement. And THAT is the reason why we now have Intel Macs.

Moreover, now that PCs and Macs use the same chips Apple HAS to use the latest and greatest chips to keep up. It's not really a matter of playing the Ghz game. That game is over now that there is chip parity. But the first thing a company like Apple that basks in it's "cutting edge"/"trendy" glow must have is computers with the best chips.

Also, WWDC is about DEVELOPERS. Developers of software and hardware for all Apple products. So I think it's silly to limit speculation (especially since its all speculation) to only a few products. Theoretically every piece of Apple hardware is up for revision, not to mention possible new ones.
---
Mother#39;s Day Cake
It seems to me that things have gone wildly off topic. The story was "Motorola Xoom Tablet Sales: Approximately 100,000 Units So Far?" not "Android vs. Apple: Which One Sucks More?"

We should be discussing the validity of the numbers and why this is the case, and not strictly "mine is longer than yours and here's why." Save those rants for a comparison of the devices story.

LOL! Unfortunately, this seems to go with the territory. Mention Android and it's bound to start a battle. Just like mention AT&T or Verizon and the flames start flying. It's silly, but fun to watch the banter.

100,000 or even 200,000 units is not good news for Moto. If sales don't increase quickly, retailers will loose interest and focus on what sells - the iPad.
---
How to Draw a Mothers Day Gift
So if the parentheses are solved first why not just put them in front? Why go through all the semantics? Do scientists purposely make it this hard when solving equations?
---
Mother#39;s Day fundraiser
A beefier CPU and High end GPU would be more beneficial than a second GPU. Even modern game engines still don't properly utilize two graphics cards unless the individual developers do custom optimisation.

I wonder if removing the optical drive would provide the room needed for proper ventilation of a dual-CPU laptop... Dual-CPU MBP anyone?
---
Draw mom a special picture and
Flying Llama
Jul 22, 03:30 PM
awesome...

I'm just sad we'll never truly be able to say the long awaited:

"Ah, the G5 Powerbooks are here!".

All those G5 PB on tuesday jokes, in vain... :(

It would have been awesome if Apple introduced some, just out of principle. :D


/rant

Can't wait for WWDC!!

--flyingllama
---
Draw Attention with Special
spicyapple
Aug 7, 09:00 PM
The GeForce 7300GT is more than adequate to power a Final Cut edit session, edit multi-track audio, surf the web or email, while working on a 30" LCD and a 23" LCD.

Not everyone is going to use a powerful card for gaming, and I wouldn't want to pay more than I need for my uses.
---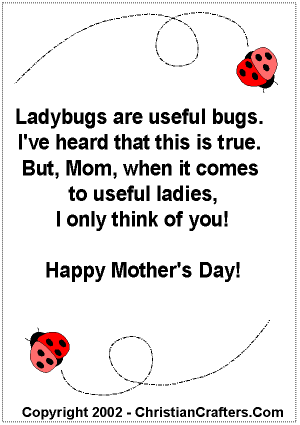 Use the black marker to draw a
1. People who are scared by the media and do not think it through enough to see the media have it wrong.

There are quite a few things the media has wrong, but what it does have correct is asking "what is the point of the location database"


2. People who like to stir up trouble for the sake of trouble.

Unfortunately with every one of these issues these people exist, on both side. The people who make too much of an issue and make it seem as though people with legit concerns are just being too anal and those who downplay a legit issue and call EVERYONE else trolls or etc even if they have legitimate concerns and are not caught up in the hype. I see both types posting here.



3. People who hate Apple and use any excuse to blast them, true or not.

Agree.

4. People who are paid to provide misinformation against Apple.

Citation?
---
To celebrate Mother#39;s Day this
It is cheaper to buy a standalone unit. But then you have to carry around 2 things instead of 1. For some people (including me), that is the major selling point of using the iPhone for navigation. I don't like bringing stuff with me when I travel. The more my iPhone can do, the less junk I need to take with me. It has already replaced my iPod and my laptop. If it can replace my Garmin too, I'm willing to pay extra to make it work.

As for the apps that download maps on the fly, I'm not interested in those as my ONLY navigation solution. There are plenty of places I drive that don't have any cell coverage at all, let alone 3G. I want an app that has the maps preloaded. I haven't decided between the available apps yet, but I am leaning towards Navigon. If their traffic thingy works well, I'll most likely go that route.
So i assume you will be carrying the TomTom mount and iPhone as one piece at all times? :rolleyes:
---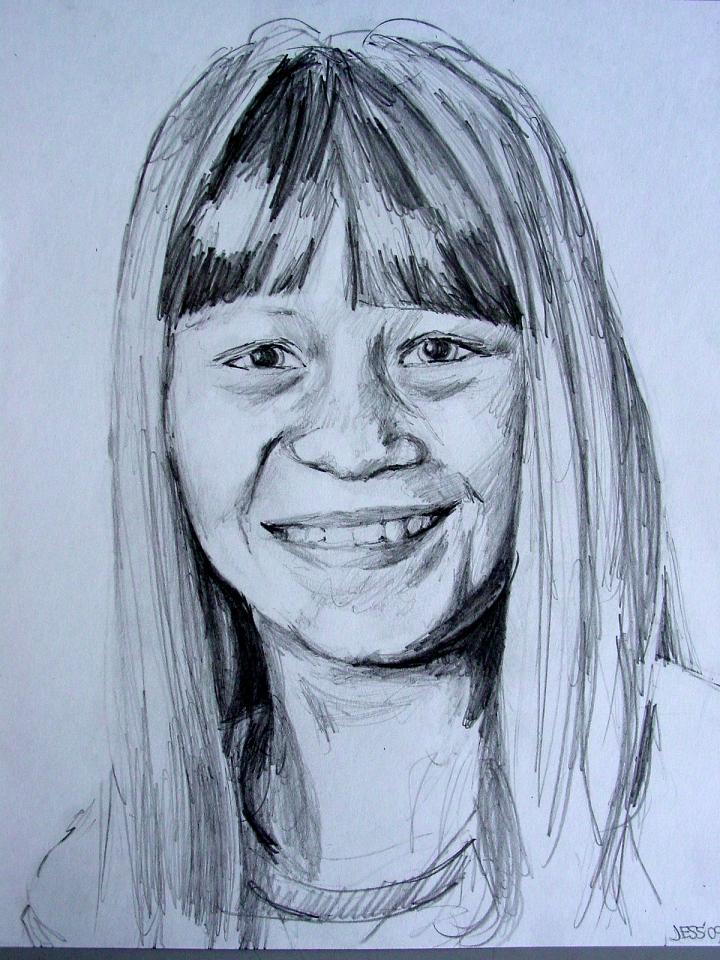 Mothersday Portrait Commission
Citation needed.
Even our Active-Active cluster boxes have redundant power supplies plugged into seperate electrical circuits and wired to independant UPSes, never mind our Active-Passive cluster solutions...
The fact is, most data centers do go for maximum redundancies without single points of failure on the hardware side.
When you have a massively parallele solution with custom software that is built to run on non-redundant hardware like Google built with their search engine, yeah, you can afford to skimp on hardware. They don't care if 1 node out of their 10000 fails, and the software doesn't see the impact. But that 1 specialised custom application is not an industry standard and is far from the norm in building data centers.
mom a Mother#39;s Day card!
I can't get to excited about this, it will take me 10 hours to download 2GB :eek:

So you're not the target customer. Even that isn't really that big a deal, you can always just pick out your movie at breakfast and have it waiting when you get home from work.

Plus the Mid-Tower Conroe Mac I think.

So why isn't this an option in the poll? I think it's certainly possible.
---
Nintendo U-Draw Game Tablet
madhatter61
Mar 26, 11:43 PM
The upgrade timing of ipad2 caught the key competitors by surprise. They had designs based on ipad. the dual core processor was an easy one to anticipate, but the dual chip GPU with the unexpected graphics performance boost via the Power VR SGX 543M2 with double the memory and other technical goodies makes the iPad2 a first class upgrade. As the software developments come along ... I would expect this design to certainly carry well into next year. There is no way Retina is feasible and a quad core is just way out. A lot more "I want" than practical in a business sense. Hardware always comes first, then the software. The apps developers are just getting started with this new stuff... and the rumor (which is all it is) that iPad3 will be here is 6 months just is pure foolishness. But the media hype just keeps chewing this idea ... Give it a rest... how about some realism. The gaming performance and the interfacing with the big Screen TV is much more likely to grow very rapidly... it is already beginning to show.
---
The ice cream cake at Dylan#39;s
Multimedia
Aug 4, 12:55 AM
Right now there is a big price difference between the MB and MBP line but not a whole lot of difference in performance. Putting the Core 2 in the MBP would help differentiate it from the MB. That doesn't mean the MB won't get a speed bump (the Core Duo goes up to 2.33GHz), but Apple might delay putting Merom in the MB to differentiate the lines. I'd pounce on a Merom MB, but I don't think it's going to happen in conjunction with the Merom MBP.I think the Merom MB delay will only be until Intel can supply Apple with enough Meroms for the MacBook production line volume after the MacBook Pro line volume is satisfied. :)
---
Broadmarsh Mother#39;s Day
I've been a long time .mac/mobileme user - I would say I've been using their service for about 7 years. Only recently, I started using iDisk. I started using it for text documents, and it seems to work great. But recently, I have been hearing a lot about dropbox and its speed. Is dropbox that much better and what is this speed people are referring to? I played around with it a bit and its nice. It gives you a few more features, but these feature I wouldn't use. Is there any point to switch?

I'm thinking if Apple continues to push forward with MM, it will evolve and just get better and better. I think it might just be nice to stay with Apple.

I would like to see Apple offer both paid and free MM services as someone previously mentioned. Good idea!
---
a great Mother#39;s Day gift
About. Freaking. Time.


This is one rumor that I cant afford to miss.
---
number Ondoras mothers day
ECUpirate44
Apr 9, 07:38 PM
Because there is no operand between the 2 and the (9+3).

And I agree, this is the most nonsensical thread in some time.

God bless diversions. :D

lol but still, order of operations tells you that the parentheses is done first. Wanna bet how many pages this gets up to until it dies? lol
---
to celebrate Mother#39;s Day.
hmmm...I wonder how this affects the Macbook Air announcement that was expected?
---
Draw date is the 14th May 2010
gnasher729
Apr 7, 04:16 PM
I absolutely expect MS to wedge their way in, they just have to come up with an adequate OS (it doesn't have to be the 'best' OS). They have tons of cash, distribution channels, developer communities, and 00's million of desktops install that they can leverage. Look at how much money they 'blew' on Bing, Zune, Xbox to gain a tiny foothold.

What Microsoft has doesn't transfer to the tablet market. Ok, they have cash. They have enough money to give away 80 million tablets. If they do that, over the next three years, the cash is gone, and Apple + Android will still sell more units :D

Distribution channel? What distribution channel does Microsoft have for hardware? They don't. Zune was a failure. XBox and tablets are two completely different markets.

The developers are writing iPhone / iPad apps.

And how would Microsoft go about "leveraging the desktop"? People throw out computers and buy an iPad. People don't say "well, I have a Windows PC, I will buy a Microsoft tablet to go with it". They say "well, I have a Windows PC, I will buy an iPad so I can get rid of that old PC".
---
johnnyturbouk
Apr 7, 03:47 PM
This gives RIM time to rethink their tablet.

lol

is it me, or does the RIM look pretty lame in comparison to other tablets
---
chrmjenkins
May 3, 04:10 PM
I get the rules, but I'm so confused about how to actually play the game? How does my team spilt up? How do we communicate on moving together?

You can decide to split up if you wish, and that's a decision between you and whoever you want to split up with. You do all of your communication in the thread.
---
wow, it took a full three (3) posts till somebody complains about the GPU. that seems to be the only constant thing that survived even the intel transition.:D

Are these specific Mac GPU's with Mac roms or can we finally use a selection of PC GPU's? If so then the base GPU isn't an issue, just use it for the second screen.
---
SheriffParker
Aug 11, 09:04 AM
It would be cool for them to keep the yonah in the low-end MacBook. That way with the price drop they could get back to a $999 entry-level notebook.

Merom definitely in the Black Macbook though, if this is true.

Great News! Still hoping for a case redesign in the MBP for mine. :)
---
Who said that this an equation? What is the variable that is unknown?

2 is still winning!
---