Mel Gibson#39;s mouth is a Lethal
I have been hoping for some time that Final Cut Server be integrated into Final Cut. Considering Lion Server is included with Lion, I'd say the chances are pretty high! Finally, some real asset management!

I had the same thought and hope. Asset management is a pain in FCP. Would be nice to see some improvements with that and would be nice to see an easier implementation of creating your own render farm. Even just using one other mac to render w/o having to leave a main edit machine would be nice. Maybe this can be done in the current version but not easily - at least what I have found. Thus, hope it is easier to find/do in a new version.
---
Almost looks like Mel Gibson,
Kevin Monahan
Apr 6, 01:53 PM
I don't believe the mercury engine works on anything but nVidia cards.

Close, but not quite right.

The Mercury Playback Engine is composed of 3 things:
1. 64 Bit Application
2. Multithreaded Application
3. Processing of some things using CUDA (an NVIDIA card)

If you don't have a CUDA based video card, you still have the Mercury Playback Engine (software) available. What you probably meant to say is that hardware acceleration for the Mercury Playback Engine is not available unless it's a CUDA card.

More info: http://blogs.adobe.com/premiereprotraining/2011/02/cuda-mercury-playback-engine-and-adobe-premiere-pro.html

Best,
Kevin
---
Mel Gibson plays William
infowarfare
Apr 5, 05:22 PM
Problem is, its still Final Cut and will still suck at managing media.

I'm not trolling, this is an honest question. But isn't a Final Cut pretty much worthless for commercial use without a way to put the results on Blu-Ray?

Really? And yet, it seems to be good enough for the top directors in the industry.... some of the recent Academy nominated films were all edited on Final Cut, including the Cohen Brothers' "True Grit", and "Winter's Bone". Also, David Fincher and Francis Ford Coppola used FCP on their last films... these are all people that have access and can afford cutting their films on AVID and yet, they recently choose Final Cut Pro... so why do people even question it? :rolleyes:
---
Did you really think William
Dr.Gargoyle
Aug 11, 01:50 PM
I could also ask why the rest of the world doesn't get with the program and move to better technology with CDMA2000 like the US and parts of Asia have?
As I said before GSM has 81% of the market. UMTS (W-CDMA) enable hand-over back and forth UMTS and GSM. CDMA2000 can not do hand-over between GSM and CDMA2000. (See Wikipedia (http://en.wikipedia.org/wiki/W-CDMA): "The CDMA family of standards (including cdmaOne and CDMA2000) are not compatible with the W-CDMA family of standards that are based on ITU standards.")
Hence all networks that has GSM will transfer to UMTS since this decrases their initial investment as they transfer from 2/2.5G to 3G. Changing network standad is expensive, but the GSM/EDGE marketshare has been growing in US and will most likely continue to grow. At the same time CDMA is non-existant in europe.
The conclusion is simple - CDMA2000 is in the long run as dead as betamax.
---
Mel Gibson "William Wallace"
A bit pointless given that no software utilises the extra cores yet. But nice to know, I guess.

I'm still getting used to having two cores in my laptop!

What I couldn't understand - I couldn't see it explained in the article - why is the dual core Mac Pro (i.e. with current Mac Pro with 2 cores disabled) faster in so many tests than the 4 core Mac Pro.

I think part of the reason so many people seem to be hung up on the "software doesn't utilize multiple cores" mantra is because benchmarks tend to test only one software component at a time. If a given app isn't multithreaded, then it doesn't benefit from multiple cores in these tests. But that doesn't mean that multiple cores don't affect the overall system speed.

What we need is some kind of a super benchmark: How fast is my computer when I'm watching a quicktime stream of Steve demoing the latest insanely great stuff, while ripping my CD collection to iTunes, while surfing complex Cnet.com pages (w/animation), and compiling the latest version of my Java app, every once in a while flipping over to Dashboard (dashboard seems to take up a lot of system resources every time I invoke it, not just on startup).

At this point I would rather push towards more cores than more raw speed in a single core, since I don't tend to wait on any single process. If something is taking a long time, like loading a page or compiling code, I switch to something else and come back later. I would much rather have the whole system retain its responsive feel than have one app finish its task a few seconds quicker.
---
geregisseerd door Mel Gibson
Did you see my above post? Great minds think a like... ;)


Logically speaking, weak minds would also think "a like".
---
Mel Gibson brings tough-guy
I bought the 3G Xoom first day and have been enjoying it for the most part. It's used as a laptop replacement and it does everything I need from my laptop which now sits on my table connected to a monitor. I am not sure iPad would have been so much of a drop-in replacement - Flash is one thing and SD card is another and 4G is great too. (SD and 4G is not yet enabled but it will greatly simplify things for me - I will run out of the 32Gb sooner or later and connecting to Remote Destop over 4G will be a acceptable experience.)

100,000+ is quite OK considering the WiFi version is just out but it's not surprising either - it does fulfill some unique needs that iPad cannot. As Asus (has USB ports (http://www.asus.com/product.aspx?P_ID=gHh4q7I8dvWJzhdV)/ Samsung ones are out it will be smartphone story all over again - yes and the numbers and market share won't matter then :p
---
the Mel Gibson film about
LethalWolfe
Apr 10, 11:16 PM
The guy who 'botched' iMovie is the same person that created Final Cut and continues to work on Final Cut. Randy Ubillos has been the head of Apple's video editing suites/applications for as long as I can remember.

He's also the guy that headed up Adobe Premiere. Sure, the iMovie revamp wasn't a high point but the guy laid the foundations for two of the three most popular NLE's so he can't be all bad. ;)


Lethal
---
is Mel Gibson as William
Arrrggh... too many conflicting rumors make my head a splode. :eek:
---
William Wallace#39;s fight for
i am looking forward to this game, no matter if it's got standard and premium cars.
---
Mel Gibson - William Wallace
Did anyone see the nifty link in the iCal page that is supposed to direct to calDAV standards page www.calconnect.org but insted linked to www.calconnect.com whicdh has a beautiful picture of a 1948 Chrysler? Didn't take them long to find that one.

Overall looks good, and I could really use the iCal sharing, but Spring? Come on!
---
William Wallace: quot;I love
Popeye206
Apr 19, 02:10 PM
Is that your vetted legal opinion?

We have a lot of couch lawyers in this group. :rolleyes:
---
The film stars Mel Gibson,
Lord Blackadder
Mar 22, 02:48 PM
There's no denying what is happening in Libya. A dictator is slaughtering his own people.

Not only that, but the Libyan opposition support the NFZ and associated airstrikes, while also making it clear they do not want or need ground troops. We didn't have anything like that in Iraq. As long as we respect the opposition's conditions they will remain friendly to the UN-mandated forces.

As long as there is a de facto oppositon movement (controlling large portions of the country) that desires UN help, as long as no foreign ground troops are involved, and as long as the UN sanctions the affiar, this can never be another Iraq or Afghanistan.
---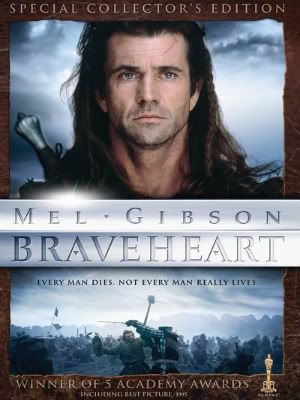 Mel Gibson#39;s Scottish epic
Been on Lion for the past month and I can't see myself going back to Snow Leopard.

This WILL be a landmark release for Apple and huge step forward in usability. It just ties everything together: one simple, elegant, functional, totally scalable OS. Apple will have achieved in no time at all what the competition is just beginning to attempt (and fail at constantly.)


Wirelessly posted (Mozilla/5.0 (iPhone; U; CPU iPhone OS 4_3_1 like Mac OS X; en-us) AppleWebKit/533.17.9 (KHTML, like Gecko) Version/5.0.2 Mobile/8G4 Safari/6533.18.5)

This might explain the shambles that is 10.6.7.

Last release before Lion - semi-brick your machine to force an upgrade.

iOS 4.3, last release before iPhone 5 - murder your battery to force an upgrade.

You've guessed it, I'm not very happy with Apple at the moment. So which is it; underhand tactics, sloppy Q&A or declining standards?

I think it's artificial belly-aching on MacRumors in order to get attention.

Am I getting warmer?
---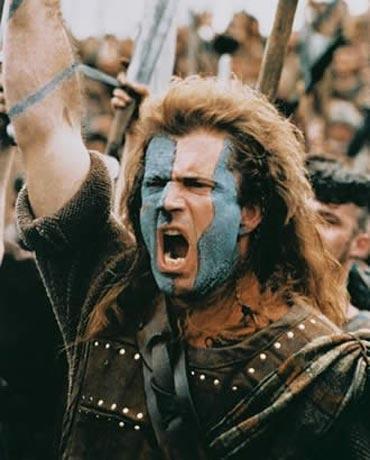 Directed by Gibson himself,
well it certainly isn't the renaissance mind, as leonardo and michelangelo were pretty clearly raving homosexuals.+2. :)
---
braveheart william wallace
ender1122333
Apr 5, 08:47 PM
This could make me very happy.

Any news on a Logic studio refresh happening any time soon?
---
inspires William Wallace.
Maybe I'm missing something, but so what if they can tell what cell phone tower you're by??? Are you really so important/ secrative that someone knowing your location is that big of a deal?

it looks like a different world from today,
but really it's less than 70 years ago that we had the NAZI regime here in germany. it's less than 25 years ago that we had an repressive surveillance society in east germany. if there is no apparent good in tracking personal data, one should object to it.

you shouldn't have to reason against collecting and storing personal data if it isnt a real necessity.
there's enough data stored about you, me and anyone in todays digitalized world as is.
---
#9 - William Wallace. Mel
mmmcheese
Aug 11, 02:32 PM
Although I'd be interested in an Apple created phone (depending on what it turned out to be), I doubt they will come out with a CDMA version....so in the end I'll be SOL anyway...
---
la estatua de Mel Gibson,
BlondeBuddhist
Jun 10, 12:37 PM
When I talked to the rep at The Shack 2 days ago he told me to keep checking back for what time they'll be open on launch day. He said there is a good chance I'll know when I pre-orer the 15th.

As far as how many non pre-order phones they plan to have, he told me they will likely have as many stock phones as they get pre-ordered. Doesn't apply to those pre-ordering as much as those hitting up RS for shorter lines that didn't pre-order.

I wonder if they will allow me to pay in full on the 15th as oppose to the $50 down payment. Either way I hope this helps Radio Shack out. I have been treated 100X better by the staff there compared to Best Buy OR AT&T. Plus they're prices seem better. When I was there asking about the pre-orders I purchased a car charger/cord to plug my ipod in to the glove box that runs thru the deck for only $37 with tax.

Blonde Buddhist
---
KnightWRX
Mar 26, 07:58 AM
2) $129 is too much. This one cracks me up. Apple is bundling a $500 product into the OS (and other OS based servers are far more expensive) and people think $129 is too much?

Apple is bundling a bunch of GUI management tools, akin to Webmin. Was that worth 500$ before ? Nope. Is it more expensive elsewhere ? No. Let's face it, OS X Server was always a toy Unix compared to other big-Iron Unix systems and even to Linux as far as enterprise support goes. Volume management, hello Cupertino ?

Their old archaic way of managing storage is atrocious and no, I don't necessarily want to hook up with a huge array and run Xsan, I just want to intelligently manage my local storage. No, just RAID1 volumes is not enough, I want my volumes logical and independant of my physical volumes. I want to be able to move logical extents to new physical extents without having to take down anything on the box.

And what about those GUI tools ? I can't even just do X11 tunneling over SSH to my desktop to run them, I have either run their Remote Desktop stuff or use a 3rd party solution like VNC... What good are they ? At least make them web based (HP Systems Management Homepage type stuff) and join in to what the rest of the industry got clued into years ago if you don't want to code GUI stuff over X11.

And other OS based servers are not more expensive. Solaris is free (http://www.oracle.com/technetwork/server-storage/solaris/downloads/index.html). I won't even bother linking to all the free distributions of Linux that are ready for the server (Fedora, OpenSuSE, Arch, Ubuntu). The BSDs. Unix server product vendors make their money off of support contracts, not the actual software itself, an arena Apple obviously wants no part of.

All the bits and pieces of server software is mostly re-packaged open source components nowadays anyhow. Most every vendor out there is using Apache and Tomcat in their web-based products, Postfix on the mail side, I've seen a lot of MySQL and PostgreSQL based products (HP uses both, MySQL I've seen in their Output Manager product, PostgreSQL in their System Fault Management, Symantec uses MySQL for Brightmail), and let's not even get into OpenSSL and OpenSSH...

Heck, even Apple does this. OS X server is just a bunch of open source components packaged up together. Apache, OpenLDAP, OpenSSH, ClamAV...

So please, pretty please, with a cherry on top, let's not call OS X Server something worth 500$ and compare it to "others that are more expensive but in actuality are free to download and run and only expensive to get vendor support for".

This rant was longer than it should have been. I love OS X as a desktop OS. I'd pay 129$ for a Lion upgrade with my eyes closed. Best of both worlds. Unix underpinnings and powerful command-line (everything is there!) with integration for all my server products yet fast and easy to setup GUI that is mostly consistent so as to attract a large user base that makes it a good proposition for commercial software vendors to port their packages to. Apple just never got really serious about the server side of it (and lets face it, it's not their business and they obviously want no part of the entreprise market) and I'm not faulting them for that. Let's not be as disingenious as to claim their selling you a 500$ product for 129$ though.

I'm shocked at how many people are so willing to just wave away all the nice under-the-hood changes and improvements that Snow Leopard offers just because there aren't any super-radical UI changes... really disappointing to be honest. Does it really have to be all flashy to be of interest to you? What, the functional side of things doesn't matter any more?

See how this little change in your comment still makes it apply very much to the MacRumors crowd ? ;) The fact is, you're not really dealing with technical people on MacRumors, no matter how much some of them pretend they are. Heck, some of them still believe that HTML is a programming language and that they are web developers because their tools of choice are PhotoShop and Dreamweaver.
---
MrCrowbar
Jul 20, 08:25 AM
Would be a very long keynote too:

- release date of 10.5 revealed - possibly more stuff revealed
- new software (considerable update to iWork if the rumours are true)
- iMac/MacBook updates
- iPod/iTunes stuff

And one more thing: The Auad PowerMac has been the fastest Mac until today. I present to you the new Octa Mac Pro!"
---
QCassidy352
Jul 14, 02:38 PM
I'd like something upgradeable, where I could replace/upgrade HDDs, optical drives, and most importantly the display - yet a PowerMac is overkill for my needs. It sure would be nice to see, but I doubt Apple will do it... :cool:

I doubt they'll do it too. For some reason this idea has come up over and over again during the last few weeks, and I'll continue to say what I've been saying - I don't see why apple would do that. It's a very appealing idea for a lot of MR folks because a lot of us are knowledgable users but not really professionals. But beyond that group, which is prevalent at MR but fairly rare in the real world, I don't see the appeal.

Also, think about what apple would be doing with such a machine - selling you a low cost, low margin mac that you could nonetheless upgrade with 3rd party components for years. Meaning that apple doesn't make a lot off you up front and doesn't get you coming back again for 5-ish years. Great for you, not so great for them. Whereas if they sell you a mac pro, they make a killing up front, so it's ok if you keep it for years, and if they sell you anything else you'll be back a lot sooner.
---
.... Introduction of world's first commercial 8-core system.

Not quite the first. Sun has been shipping a commercial 8-core systems for about a year now. The T2000 has all 8 cores on one chip but each core also does four-way hyper threading so they claim 32 hardware threads. The price for an 8-core T1000 is about $8K. A system with 8 cores and 8GB RAM burns about 250W

Of course it does not run OS X but Gnome on Solaris has a very OS X -like "feel" to it.
It's a lot like a Mac Pro because Sun like Apple builds both the hardware and the OS and the machine ships with many of the same applications Both are unix based with a pretty point and click window system on top. Sun is also tranitioning to X86 but they are going much slower. So far only Sun's low-end machines have moved to AMD's Operon. All the high end stuff is still SPARC.
---
Multimedia
Jul 28, 04:57 PM
I am a new Mac owner. I just bought my new 20 " iMac and I am learing aout the upcomming conference and possible new product releases. I
Would appreciate any thoughts on my question.

I am considering returning the new 20" I just bought in the 14 day period and taking the 10% hit and waitning to see if the iMac gets updated and I will repurchase. What is the likelyhood that the version I have will be updated. I would be bummed if I just bought it and I am at the end of a cycle. The $160 fee would actuallly be worth it to me to get thte latest. I would have to return it prior to the conference to stay within the 14 days but i may not want to loose out on lthe chance to get the latest.

Any thoughts on this 20 " model be increased with a new processor??

Thanks,

New Mac owner.....merk850

dont take it back.

I dont think that the difference will be that much, with the new systems.

If your happy with its performance then keep it.
A mild CPU boost isnt all that, and I doubt that the video cards will be upped that much.

I wouldnt take the hit in money lost, cause you can always sell it later down the line and get the lastest and greatest thats really a must buy.I respectfully disagree. I say take it back and be ready for a much faster iMac Core 2 Duo. You want the latest, take it back. It won't be the latest for many more weeks. Core 2 Duo will be the latest for two more years.
---